Welcome to Australia's leading independent Frequent Flyer and Travel Resource!
Our site contains tons of information that will improve your travel experience.
Joining AFF is fast, simple & ABSOLUTELY FREE - join now by clicking on the JOIN NOW button, and take immediate advantage of these great BENEFITS.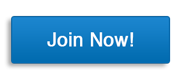 Once registered, this box will disappear. And you will see fewer advertisements :)

Find out how to make the most of your Qantas Frequent Flyer points on our Jetstar Forum. You can also read our Jetstar tips and tricks articles.
Filter based on Prefix: