I gave the Asian and Islamic areas a miss - I had enough Islamic art in my recent other travels!! There are over 500 galleries in this place!! European sculpture and Medieval art was interesting ... just a couple of tid-bits:
A processional cross from Spain, about 1150: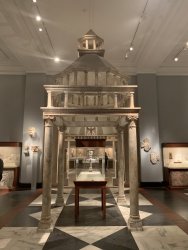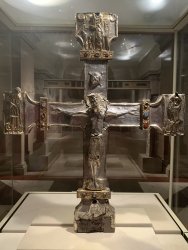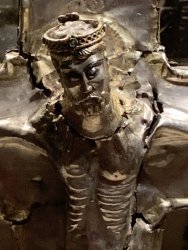 A Lectionary from about 1100 from Constantinople, probably for the Hagia Sophia: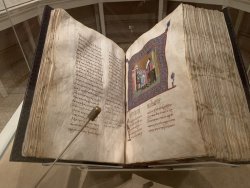 A bracelet from Rome c450AD: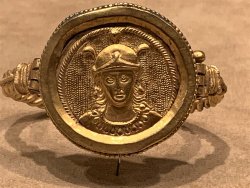 Silver plate showing David battling Goliath, and winning ...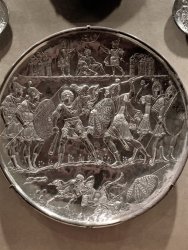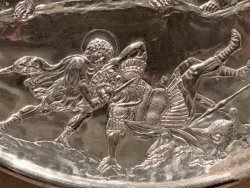 Perseus holding the head of Medusa (abt 1800):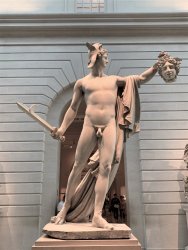 Titled ' Why born enslaved!', French, 1873: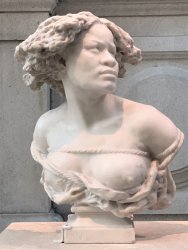 Titled 'Winter' French, 1787: