Joined

Sep 5, 2010
Messages

869
With Gunkanjima out of the equation a bit of a slow day today. Able to get some washing done before heading out a bit after 9.
Passed the Bunmeido Castella Cake shop, would be making a return later in the day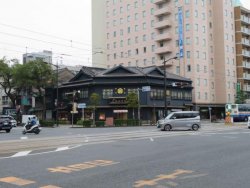 Another 2 or 3 minutes on foot and I arrived at Dejima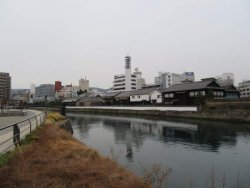 Former Portugese then Dutch trading post that for a couple of centuries of the isolation policy was the only place that foreigners were allowed to be in Japan.
Land reclemation happened around the island and it eventually integrated into a Nagasaki neighbourhood, until in the early 20's being designated a Japanese Historical Site. The goal is to restore the island to it's original size and shape, being surrounded by water on all sides, which will involve re-routing the river and a road route.
Quite a few buildings have been rebuilt and are open on the island.
Bridge was added a couple of years ago, double the size of the original stone bridge as land was taken from the island to re-route the river during the Dutch occupation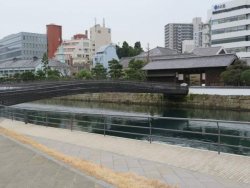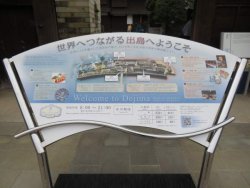 Lanterns from the original bridge