Joined

Sep 5, 2010
Messages

874
Hark back to February 2019 and I was a bit down about my old boss, and good mate of 17 years, retiring. The adjustment to a new Head of Department, who I must add has been fantastic, was taking it's toll and I needed something to drag me out of my funk. ANA was advertising their new direct Perth - Narita service, so I jumped on board. Premium economy for around $1900, just had to get through 11 months of work. Little side trip to Melbourne and 2 weeks in the US in the interim helped out.
The boss cracked the shits yesterday as the suitcase came out, stayed in the backyard all day, only came inside when it was bed time. Double jeopardy for her today, didn't let her inside as I was doing a final clean for my house sitter to come in to and the dog is shedding hair like you wouldn't believe. Took her for an early morning run and of course being a Border Collie/Kelpie X, that wasn't enough.
Bit of play action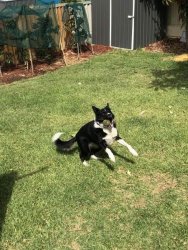 Ready to go again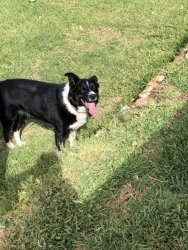 Dropped her off to the beach house and her Kelpie friend, she was happy as larry, so think we're mates again.
Uber to the airport, quick check in, pretty easy through Border Control and security. ANA use Air New`Zealand's lounge. Very small, but very clean and comfortable.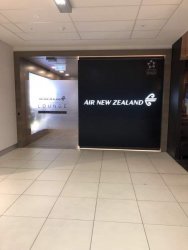 Very nice Beef Rendang, trifle and something else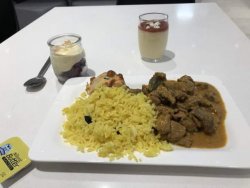 About an hour until departure so until the next post, sayonara.