Joined

Jul 13, 2012
Messages

5,247
Lots of people keen to get back to the gym, however, laboratory swabs of typical gym equipment has shown

"The average exercise bike harbours 39 times more bacteria than a cafeteria tray. Typical free weights have 362 times more germs than a toilet seat. And the treadmill you're running on averages 74 times more bacteria than a typical public bathroom faucet."

Hmm, and people take and use their phones there, after their hands have touched all the equipment and bring them home.

Wonder how many little epicentres of CV breakouts will surround gym usage?
As studies confirm many infected people show no symptoms, contact tracing and face masks assume even greater importance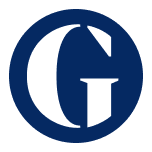 www.theguardian.com
"In fact, all bacterial, viral and parasitic infections – ranging from malaria to HIV – have a certain proportion of asymptomatic carriers. Research has even shown that at any one time, all of us are infected
with between eight and 12 viruses
, without showing any symptoms."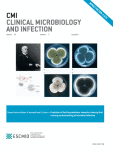 A detailed understanding of asymptomatic chronic viral infections is critical to analyse their pathogenesis, assess the severity and burden of disease…
www.sciencedirect.com