Joined

May 1, 2015
Messages

1,679
In my mind the most important thing is collective discipline
Collective discipline starts breaking down when the government imposes extremely harsh non-sensical restrictions that make zero sense, when they in no way contribute to the spreading of the virus.
Case in point - in Victoria, unless I live adjacent to a beach, I cannot go down there to swim and exercise today - a nice warm day.
But, if I were living in Queensland, not a problem - I could exercise, swim, sit down and rest to my heart's content.
'It's about going out and physically moving.'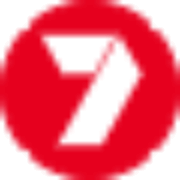 7news.com.au
Similarly the other day when the Victorian Government banned married couples living apart from visiting each other - a not uncommon occurence. They had to rescind it because it was a restriction that was just too stupid.
Regards,
Renato