Joined

May 1, 2015
Messages

1,679
Well the easiest part of your response is the question of the Africans.Covid 19 infects by attaching to human ACE receptor.We use ACE inhibitors to treat high blood pressure.It is well known that Africans don't respond to ACE inhibitors.So it is quite likely a genetic reason for their low rates of infection.

Secondly you quote 1 virologist who is an NBC Science reporter,Also don't mention where he works-the lefties will go beserk.

Fair

is a senior fellow at The Scowcroft Institute at the George Bush School of International Affairs, Texas A&M University.

My source is a research unit who spent over 40 years researching cold viruses.

Sorry mate I have a full house and you have only Ace high.
Hi Dr Ron,
I'd say the question of genetics versus anti-malaria drugs for Africans is still up in the air - but will be made clearer when the tallies are made up of whether African American are hospitalised and die at a minuscule rates compared to Caucasians in teh USA, or whether that occurs at the same rate.
Not sure you can consider it to have Trumped me by citing Dr Fair's current senior fellowship, when I've Trumped you by citing him because he reports for one of the most Anti-Trump news networks in America.
Anyhow, as to the question of sunlight being a natural disinfectant, you've raised with one article,
and I'll raise with three more.
All kinds of bacteria live with us indoors, and some can make us sick. A new study shows that rooms exposed to light had about half the live bacteria found in rooms that were kept in darkness.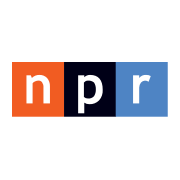 www.npr.org
If we're going to spend ever more time indoors, we need to at least let the sun shine in
thriveglobal.com
By: Marc Sorenson, Sunlight Institute– Is sunlight the best disinfectant? Through serendipity, I happened on an article called Natural Alternatives to ...

sunlightinstitute.org
Cheers,
Renato