I was just searching for SYD-CBR flights and noticed that VA is selling both Business Saver and Business tickets on the route, even though all of the flights on the day I was looking are operated by ATR72 aircraft with Economy-only seating.
It seems that if you do a regular search, Business class shows as "sold out". But if you enter a promo code or you're booking during Happy Hour, it shows Business class seats on all of the flights.
For example...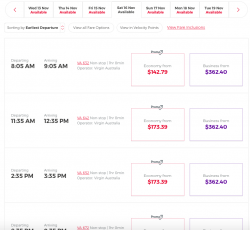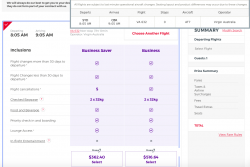 If you actually select one of the business class options, you get this warning message on the following page... but the website will still let you book at the business class price.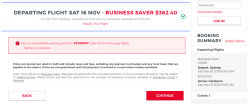 I wonder if you'd at least get lounge access and J status credits?
Virgin, what gives?!