A PERfect evening for a BBQ and, after a coolish January, this week is shaping up to be PERfect beach weather. To top it off, school resumes tomorrow and the workers are back at doing whatever they do. I can reclaim my territory
.
Whoot, whoot - time to celebrate
.
A rummage around and this, which I dragged back from S Africa a few years back, absolutely nailed it: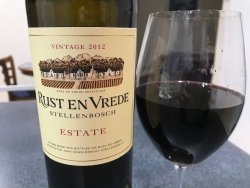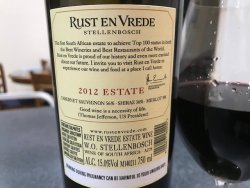 Rust en Vrede: Rest and Peace.
No alcohol heat despite the ABV.
A glorious wine.