IHG is offering a fast-track to Gold & Platinum status until the end of the year. Register online and stay 2 nights for Gold status or 5 nights for Platinum status within 90 days.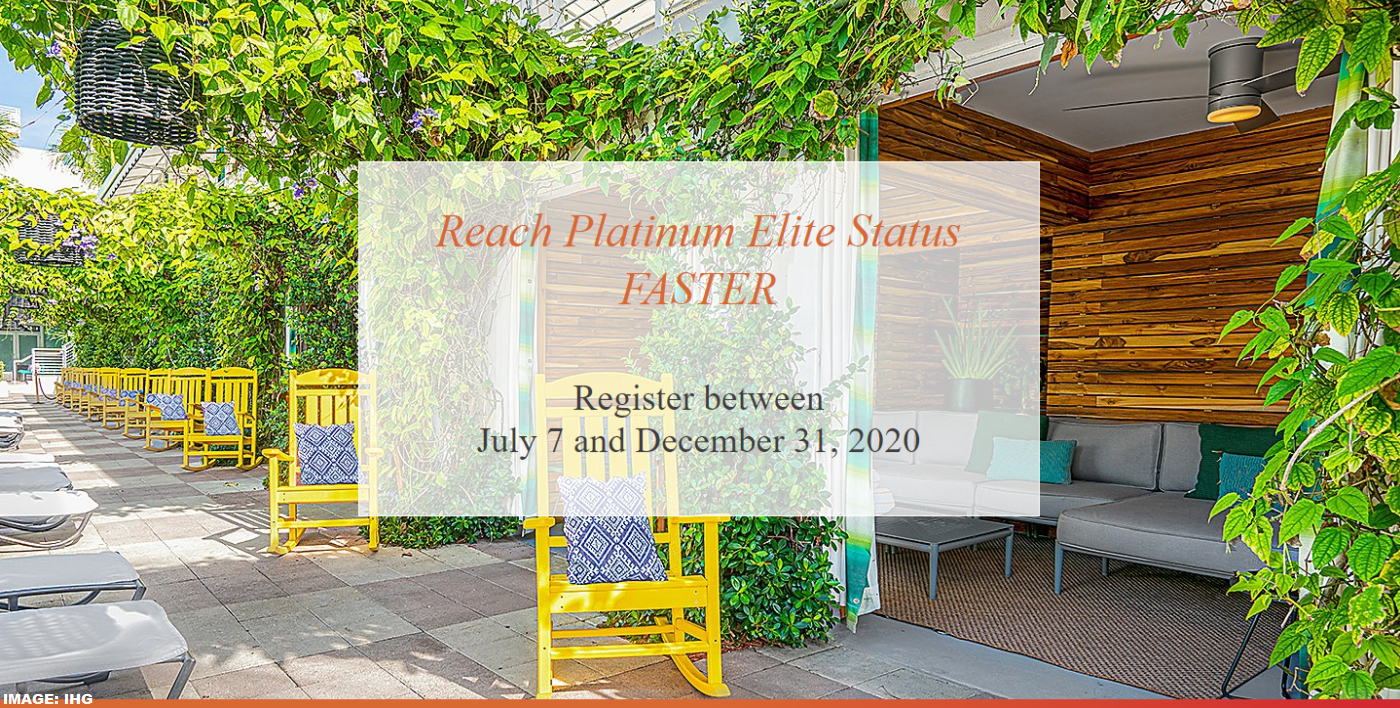 IHG Rewards Club has brought back the Gold and Platinum fast track offers until December 30, 2020, and we now have the correct signup code. Members who register for this offer have 90 days to complete it. You need two nights for Gold and five for Platinum. You can access and sign up for this...
loyaltylobby.com
I'm already IHG Gold and I have the option to register for a Platinum challenge when I log into my account.