Joined

Sep 13, 2014
Posts

1,827
Qantas

Platinum
Virgin

Red
Day #14
The Art Cavalieri have yet to hear of functional air-conditioning so we ate breakfast in a sweltering dining room. The breakfast buffet was ample and well-stocked, of mediocre quality and the chef prepared eggs to order.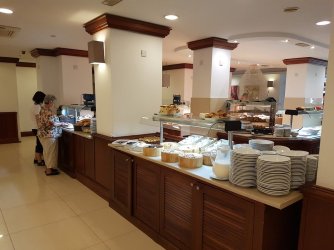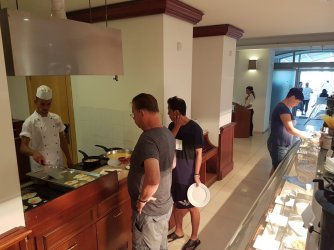 Paul our taxi driver arrived promptly in the morning and whisked us off to the airport. Once there, he discovered a cousin working there (of course!), and, after the obligatory 10-15 minute chat, the aforementioned cousin picked up our bags and carried them into the terminal for us all the way to check-in. Through the usual security and into the holding pen for the Swissair flight….. which was running late.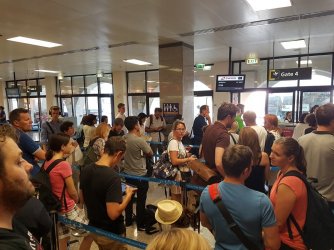 (As an aside: I had notified my staff of my illness early on and they knew only as far as me having to stay in Malta to recuperate for 14 days and having nowhere to stay. One thing I didn't find out till I was back in Australia was that one of my Maltese clients had happened to come into work, asked where I was as there was a locum working, heard of our troubles and had promptly activated the Maltese version of the bush telegraph. Apparently within hours people I've never met were contacting the Hilton to find out where we were to assist with offering us accommodation. Damn, there's something in my eyes still when I think about their wonderful generosity.)
I didn't know anything Swiss ran late! As always there was the "hurry up and wait" queuing before boarding our A320 for the flight to Zurich.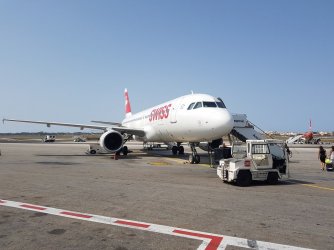 The SwissAir staff hurried us on to the plane. Whilst we had paid top-euro for our flight, we were overjoyed to discover we had acquired a shadow and the middle seat was empty on an otherwise packed plane (only one other shadow opposite us).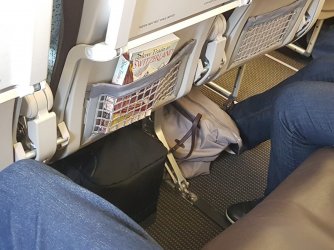 Swissair were great… more leg room in economy than QF, new plane (A320), spotless, good brekkie on board. The crew hustled everyone into their seats with great efficiency, doors closed and immediately the plane turned and left the terminal, taxiing down to the end of the runway, spooling up the engines and accelerating for take off before we'd completed the turn onto the runway proper.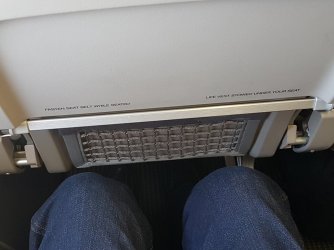 Breakfast consisted of a quiche – delicious, moist, fresh, warm, tasty.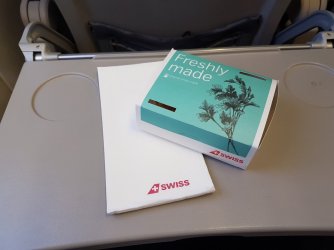 Last edited: