Joined

Sep 13, 2014
Posts

1,827
Qantas

Platinum
Virgin

Red
At the western end of the lake the ship turned into the Aare River and docked.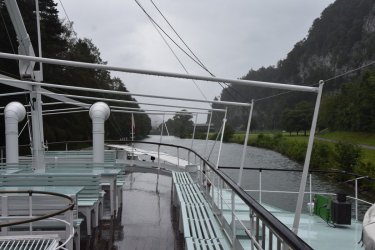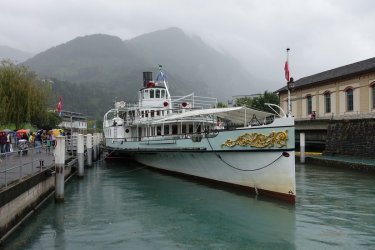 At Interlaken, it was a 50m walk to Interlaken West station for the 5 minute ride to Interlaken Ost station. Spotless train again. You've just got to love the Swiss transport system – everything is linked and all connections are timed to the minute. I come back to Australia and get so crabby when I have to wait 26+ minutes for a sardine-mode 109 in Collins Street at 5.30pm on a weekday. We have SO FAR to go to match European public transport prowess. (Comment written in 2018 BC).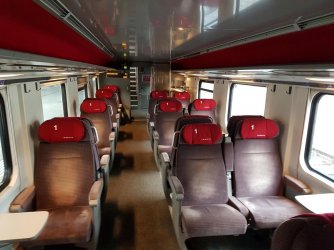 Interlaken Ost station is very impressive.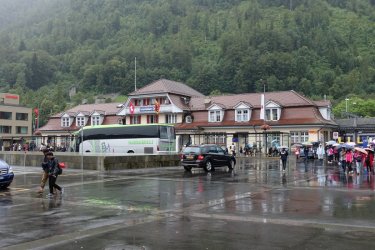 Our hotel, the Hotel Du Lac, is right next to the station on the opposite side of the tracks. The hotel has been owned and run by the same family for two hundred years and is right on the River Aare.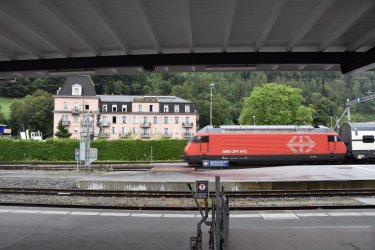 The room itself was comfortable and quiet with a small bathroom – the squeaky floorboards merely adding to the ambience.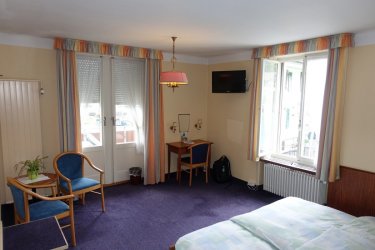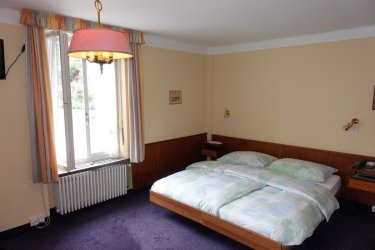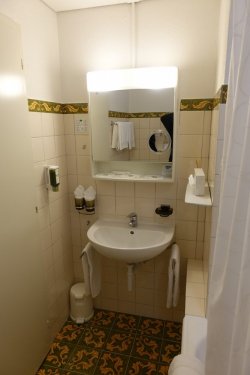 We ventured out for a walk through rain-soaked Interlaken. This city owed much of its early success due to its proximity to the Jungfrau and hotels reflected the era of British tourists visiting as part of the era of the "Grand Tour" of Europe undertaken in the 1800s. That target market is reflected in the wonderful Victorian-era hotels complete with very English names along the main street.




One wonders how the good people of Interlaken permitted the construction of the monstrosity neighbouring the elegant "Victoria Grand Hotel".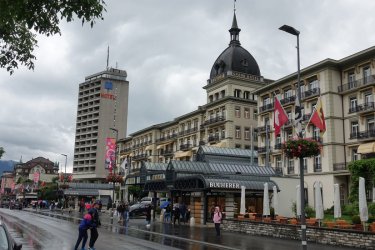 The rain showed no sign of letting up.
Certainly there was no sign of the Jungfrau. The billboard in the town centre painted an optimistic picture not matched by the reality.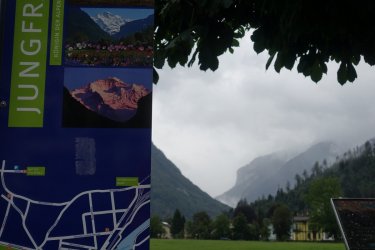 As we'd eaten a substantial lunch on the Blumenslip, we returned to our hotel with a bottle of wine and an early night.
Last edited: