We had a late booking, fair enough it's a popular restaurant and we don't mind eating late. But I did request a decent table and made mention of the special occasion we were celebrating. Anyway, we were seated at a dud table and asked if we were celebrating anything.... not the best start.
Given it was a late booking and there were free tables throughout the restaurant, I thought bugger this! I politely asked to be moved to a different table which we were. That's when the attitude of the staff changed..... or maybe that's just how it is with gratuity-free restaurants in the States. Have never had a good experience with GF restaurants.
On the night we didn't get a menu I could photo, however they do give you these to take home with you along with jars of their granola, and other tidbits. Bit like their own 11MP showbag.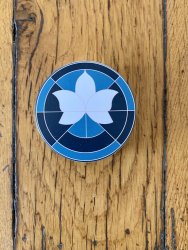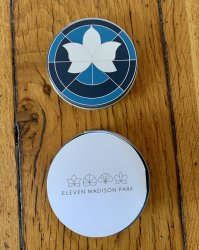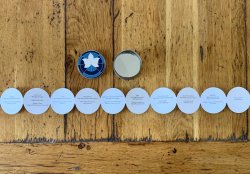 Given there is lots of things happening during the course of the meal - I'll post the menu, wine and food in order of service.
We ordered a pre-dinner glass of Champagne.... just happened to be the same one scheduled for the first course. The sommelier only noticed after the pour, apologised, and poured another when the 1st course arrived.
Plate #1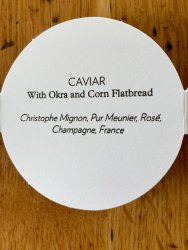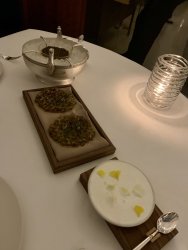 Mixed as per instructions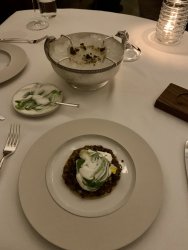 Plate #2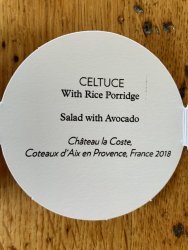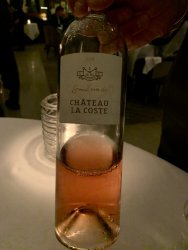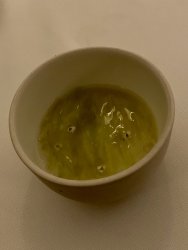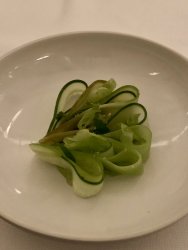 Last edited: