Day 31- Day 48 Arrived in Tianjin around 0600 on Ovation. All passengers had been warned of potential delays with disembarkation and in particular Chinese immigration. There had been a LOT of confusion with individuals and also the cruise line as to whether the new 144 hour free visa exemption would apply. As there were approximately 700 people on board without visas who were using the 144 hour waiver there was also potential delays in the processing of those passengers.
Royal advised us regularly that it may take 3-4 hours to disembark. We already had our visas as Mrs woodyren is originally from Nth China and we were heading there for a few weeks before our next departure for the rest of this holiday. We will also return there for 5-6 weeks later before we return home in July.
Despite the warnings disembarkation was very quick and simple for us. Reports from others including those with the visa waiver was similar. We walked to the far end of the taxi line as those there have just arrived and haven't invested time in queuing for an hour or two and negotiated an 80 RMB trip to the nearest bullet train station for us which was Binhai. Ones at the front wouldn't budge on 200 RMB. None would use their meter and fare I guess is probably about 50 RMB.
Arrived at the station about 8.40 and no available tickets on the next 4 or 5 trains so we booked 1st class on the 12.49 service to Shenyang. 348 RMB for the almost 700 klm trip that takes a little over 4 hours. No second class available. Trains are still quite good but I must say the interior of this one was starting to look a little tired.
Binhai station.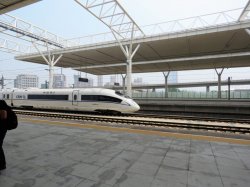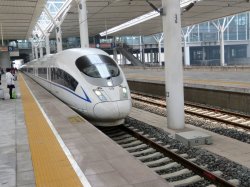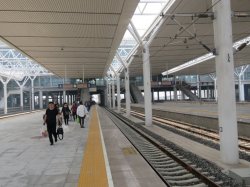 First class carriage.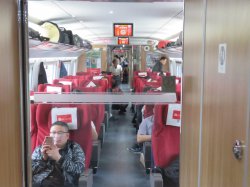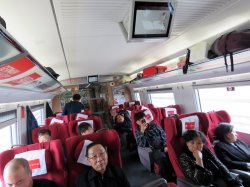 Business class section of carriage. The wall behind the driver used to be clear glass when I first rode these trains in around 2010 but sadly has been opaque since shortly afterwards.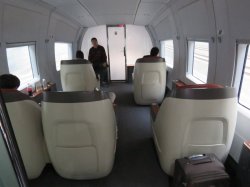 First class offers a snack pack lol. Very underwhelming.
TBC