Out of curiosity, I just had a look at what Qantas flights are available from Sydney to Melbourne next weekend. On Saturday, there is only one Qantas flight scheduled for the entire day... on a Dash 8, and with a stop in Canberra.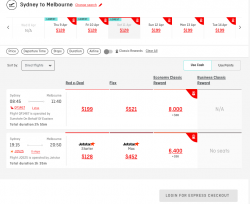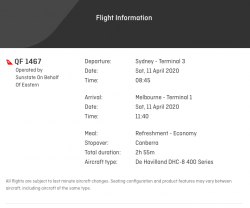 SYD-MEL is normally the world's second-busiest air route. During peak times, Qantas normally has flights every 15 minutes.
A sign of the times...