Joined

Nov 12, 2012
Messages

19,001
Solutions

2
Points

3,125
Qantas

Platinum
Local tourist entrepreneur Rob Pennicott has built a small and successful empire running 'wilderness' tours via fast boats around southern Tasmanian waters:
Pennicott Wilderness Journeys operates cruises and day tours from Hobart, Tasmania. Tour with Robert Pennicott's award winning team in the yellow boats.
www.pennicottjourneys.com.au
A couple of good friends gave me a voucher for 3 for one of their tours, and of course I chose them as my guests
and the Tasman island cruise as the destination. This cruise is centered on the Tasman Peninsula, the bit on the bottom right of this map: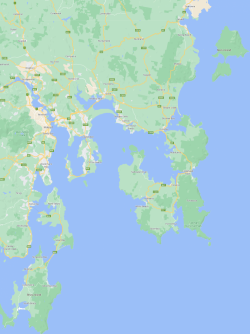 The 3 hour cruise was scheduled to run from Stewart's Bay, near Port Arthur to Pirate's Bay at Eaglehawk Neck, but because of strong northerly winds and high seas, we only went along the sheltered south-west coast to just past Tasman Island (to taste the high seas) and back. A bit disappointing in theory, but no-one was disappointed in the end. Then we moved onto the
Southern Tasmania Open Vineyards Weekend
Red: approx scheduled
Blue: actual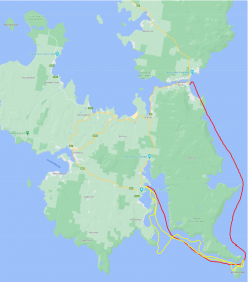 The boats have a capacity of 45 pax. but covid limited to about 30 and we had 22 on board, so it was quite comfy. Everyone is issued with a long red spray jacket with hood; you have to be seated with seat belt on when going at speed; I don't know what they get up to but there were 3 x 300HP engines on the back
. Ginger tablets for motion sickness offered.
Boarding at Stewart's Bay - a lovely fine and sunny day.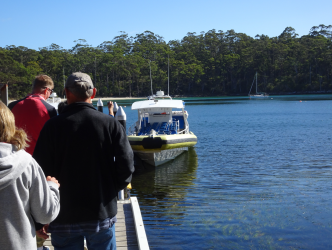 View of another boat the same as ours: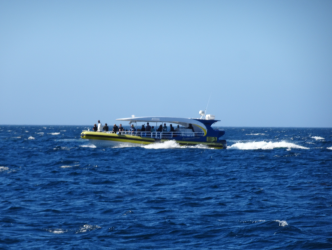 We puttered past Port Arthur historic site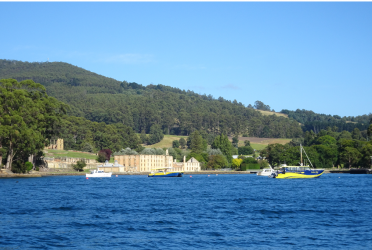 And the Isle of the Dead, where about 1,000 are buried, many vertically, to save space ...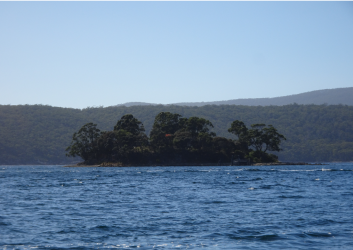 The first of many sea caves, this one in sedimentary rock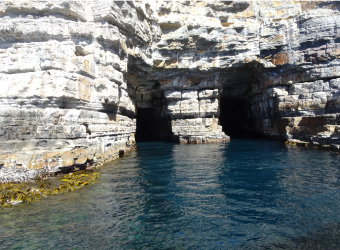 And the first wildlife,
long-necked penguins
gannets.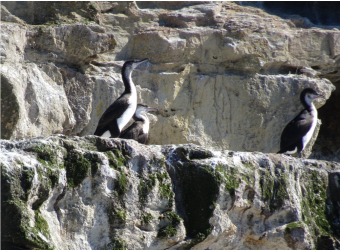 And looking the other way, our destination: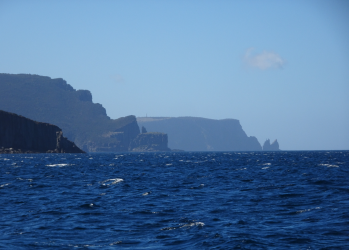 Last edited: