Joined

Jul 4, 2002
Messages

28,587
Solutions

1
Points

4,040
Tomorrow we start our next trip.This was deliberately planned as a simple Fly/drive holiday as I was booked yet again to have a knee replacement in January.It was 4th time lucky and the deed was done.Fortunately despite an early setback when I overdid things the recovery was very quick.Turned out just as well as 25 days after my op mrsdrron went and fell in the garden outside our front fence.2 plates and 12 screws later her ankle was fixed.
However now I had to look after myself and when after 3 weeks she came home I was the chief cook and bottle washer.Coped well if I say so myself though according to mrsdrron I don't do things the right way.To counter this when she could look after herself I went and spent 2 weeks in Townsville working.
This is the 14th hospital I have worked in since retiring and it was the most organised so I really enjoyed my time there.It was very busy so not much time to get out and about.I decided to test myself out by walking up Castle hill-from about half way not from the bottom.The knee handled it well.So to start as I often do some Australian pictures from Townsville to start.So from Castle Hill-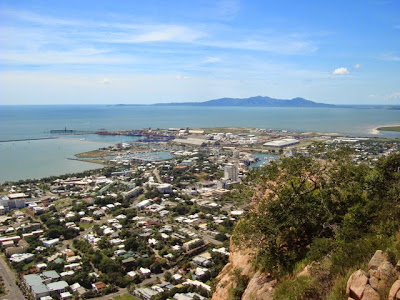 .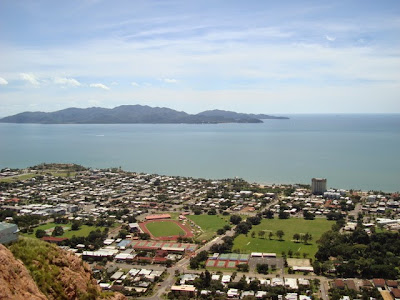 .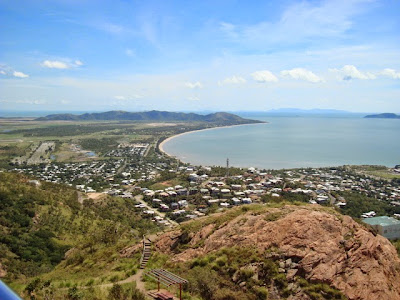 .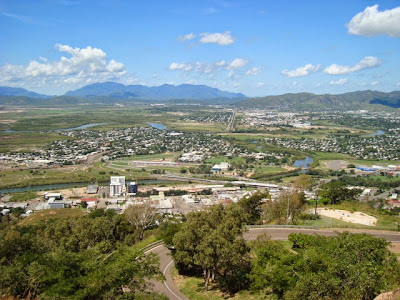 .
And in the distance the hospital and JCU.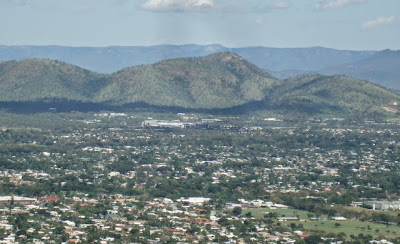 .
And the airport with a QF flight leaving-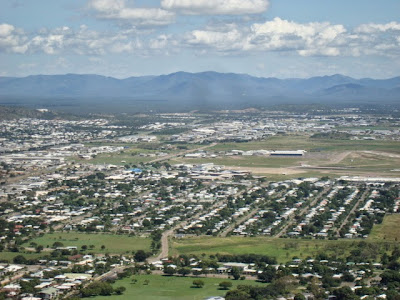 .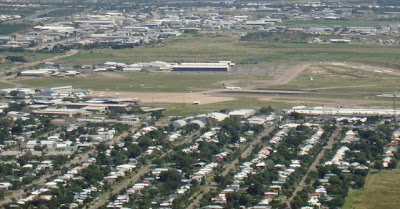 .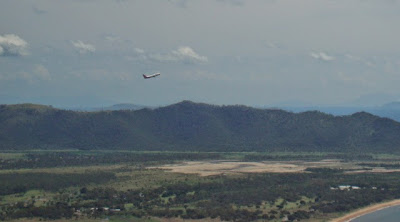 .
Only took my old camera so no close ups.As some may remember I arrived a day late after running foul of ITA.(not fowl for the Grammar activists we now have).However planes were not the only form of transport that was affected.The train line was washed out both to the north and south.A week later when this photo was taken the Sunlander was still waiting to go south.It was able to resume its journey later that day.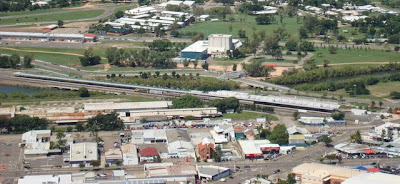 .
Next a little more of Beautiful Townsville before the trip proper starts.