Finishing off Hokitika.
Just 15 mins south of the town is the "West Coast Tree Top" walk. It was built by the same company that built the treetop walk in 'The Valley of the Giants' in south west W.A.. This one runs at about 20 metres high through a "Rimu and Kamahi tree canopy"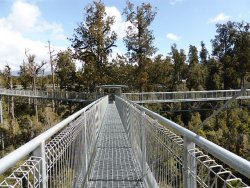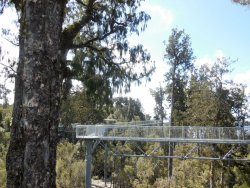 It can be a bit daunting for those with a fear of heights - like me. You can see how relaxed I am in this photo. My hands were never far from a rail and there were several bits that I avoided.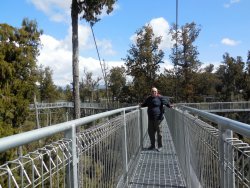 Climbing up this tower is something I did avoid - unlike my wife.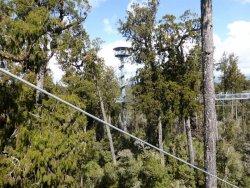 There was a separate gate to go out onto a cantilevered section which can get up a nice sway. Needless to say, only one of our group went on it.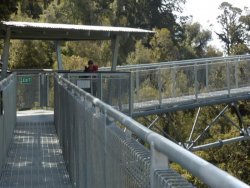 There was, apparently, a nice view over the nearby Lake Mahinapua.
One last view of the west coast beaches. My wife picked up a few little pieces of greenstone on the beach.

And now off to what you have been waiting for - the mountains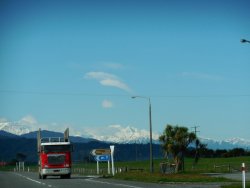 Last edited: