Joined

Nov 23, 2019
Posts

110
Here we go again!
My awesome UK holiday has come to an end and I must head back to Aussie tonight on JAL in there lovely J-class. Come along with me for the ride! I spent a gruelling 39 hours flying over here due to a schedule change in Haneda making me stay in the airport for 16 hours, but today is different. Only a 2hr 45min wait in Haneda and then onto Sydney.
I've just done my video-supervised rapid antigen test and all clear, but awaiting the PDF to come thru. I started filling out the new DPD (digital passenger declaration) last night for Australia - quite easy and straightforward. There is 3 sections - I've done all but upload negative test certificate. Need to upload your international australian vax cert, and choose your quarantine options (government, pre-arranged, none required)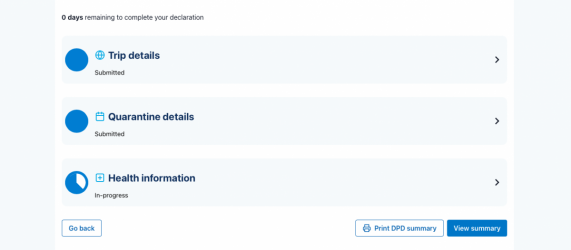 Now I'm going to have a cuppa tea and enjoy this strange sunny London morning! Then time to pack.
Ill update this thread as often as possible. Thanks for coming along with me on this journey