Joined

May 29, 2021
Posts

854
Qantas

Gold
Virgin

Red
Just thought I'd provide a heads up to those who've got international travel booked on JQ in the coming weeks and months ahead. As I suspect many may be aware, JQ only opens their checkin desks for a given destination 3 hours prior to scheduled departure. Whilst this ordinarily would not be a huge deal, as we can always check in online and self-check our bags, this is not the case for many international and "domestic" destinations that require a decent amount of paperwork to be completed and sighted by an agent. Case in point, this was this Saturday's queue for the check-in area for JQ3 to HNL: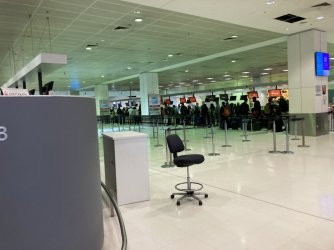 It took well over an hour to clear this queue and get checked in for my flight. Fortunately I arrived at the airport about 3 hours prior to departure ensuring I could still spend some quality time with the one I love (QF J Lounge):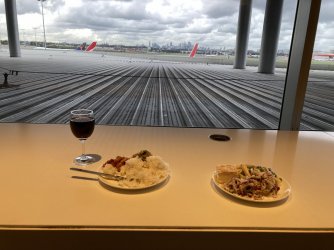 I can't comment on other international destinations but it would seem that if flying JQ you'll want to arrive early (especially if you value the lounge).
-RooFlyer88