Joined

Jul 4, 2002
Messages

27,008
Solutions

1
Points

3,690
I was working in Tassie in the last 2 weeks of January and the first week of February.As well as eating a lot of cherries as usual I used the time to think of our travel.We had been looking forward to our trip beginning on 29/4.At that stage we thought it would still occur.After all we travelled OS during the SARS and Swine flu epidemics.We were looking forward to going to Japan and catch azalea,wisteria and peony festivals as well as 5 days on the lower slopes of Mt.Fuji to see the Shiba-sakura festival.The photos just look magnificent.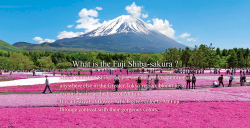 .
Then off to the UK for another on our bucket list.The Chelsea flower Show.We even had snared tickets for the day the Queen would be present.I had also thought about the TR.I came up with the title-The Drrons go Viral.
Well that is not happening now but because of that I am now back in harness for 3 months.As I have said in other threads the need for Consultant Physicians was exploding.I had gone from 1 job offer a week to up to 8 a day.Naturally in view of the time I have spent in Tassie in the past I took up a job in Launceston.I really have to give credit to the Administration here.They rang me and talked over the risks then how I would be used.I am not going to be rostered in the dedicated Covid ward or in ED-sad as that is a great job in Launceston.
Just to give you an idea of why the number of jobs has escalated here in Launceston the Covid ward is to be staffed by 3 physicians rather than the 1 normally.They would work a week then 2 weeks quarantine.Really sensible idea.But that means the other general wards would be short and that is where I come in.
It turns out the timing was fortuitous.I could not travel on Sunday as no BNE-MEL flight would connect to the now only QF flight MEL-LST.In fact it is the only LST flight now.However tomorrow's flight (8/04 ) is going to be the last for the foreseeable future.But not only that on my first day today admissions skyrocketed as the Burnie Hospital General wards were closed on Monday with staff testing positive to Covid.On top of that at midday Launceston went into lockdown.
So over the next few weeks I will try and give an insider's view of what transpires with a few flashbacks to the last 2 visits to Tassie and this year's lead up to today.