Joined

Jun 20, 2002
Messages

18,016
Points

1,570
Qantas

Gold
Virgin

Platinum
From
BBC News
,
Euro MPs push for air fuel taxes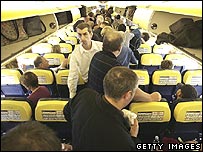 Low-cost air travel is booming
The European parliament has called for airlines to pay tax on aviation fuel, and to be brought into the EU's carbon emissions trading scheme.
MEPs approved the proposals in a 439-74 vote intended to encourage the European Commission as it drafts laws designed to cut greenhouse gases from aviation.
Aviation is one of the fastest growing sources of greenhouse gases, but the fuel is not subject to VAT at present. The sector is not covered by the Kyoto Protocol on climate change.
Trial scheme
The report recommends that the airline industry's exemption from paying Value Added Tax (VAT) on fuel should be scrapped, and says an additional fuel tax should be brought in.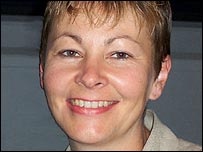 Airlines must pay the environmental price, says UK MEP Caroline Lucas
An MEP from the UK's Green Party, Caroline Lucas, who drafted the report, says aviation must bear the costs of its environmental impact to level the playing field with other forms of transport.
But these measures would put up ticket prices, an unpopular measure at a time when low-cost air travel is booming, says the BBC's Alix Kroeger in Strasbourg.
If the airline industry is brought into the EU's emissions trading scheme, less polluting airlines will be able to trade their surplus allowances of greenhouse gases on the carbon market. However the report says that to start with there should be a separate scheme for airlines on a trial basis.