I recently flew with Air China from Europe to Australia and back, and had long layovers in Beijing in both directions. In case it's useful to somebody in the future, I thought I would post some details about the free transit hotels that Air China provides.
Due to the long transit times, Air China provided a free transit hotel in both directions. You can also choose a free chauffeur transfer or access to a transit lounge in lieu of a hotel.) After booking the flights, I was able to book add the hotels for free on the Air China website -
https://www.airchina.com.au/AU/GB/promotion/accommodation
. There was a list of around 8 hotels near Beijing Capital Airport to choose from, and various eligibility requirements which you can read about on the Air China website.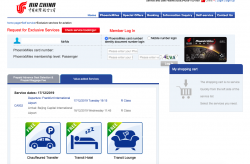 On arrival at Beijing, I had to apply for a 24-hour visa-free transit permit at the special counter, then clear immigration and customs. In the arrivals hall at PEK, I then approached the Air China Transfer Service counter near Exit B: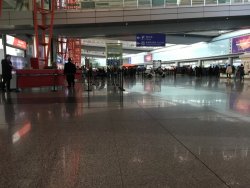 The staff at this counter have a list of everyone who has booked a transit hotel. I was given a lanyard and told to wait for the free hotel shuttle bus, which seemed to run every hour. The shuttle came after around 20 minutes and at the hotel, I just had to provide my passport and boarding pass for my next Air China flight. At check-in I was able to book a free return shuttle back to the airport for later that night.
I used this service twice and stayed at different hotels each time. The first hotel was Yuanhang International Hotel, which wasn't bad although the internet didn't work, and I was a little concerned about some exposed wiring in the shower.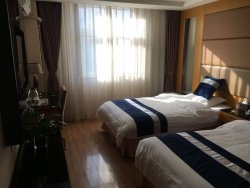 The hotel had a restaurant with free breakfast, but as I arrived in the afternoon I didn't try it. Other delights such as "spicy beauty shoes" were available for purchase.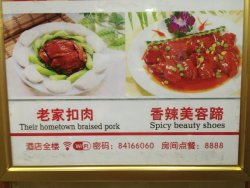 On the return trip, I stayed at Wansihotel (also known as Vansi Hotel), which I think was a better hotel except that none of the staff spoke passable English, so communication was difficult.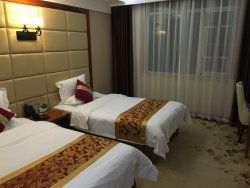 All in all, a good service if you're flying with Air China to Europe.
Last edited: