Joined

Jul 4, 2002
Messages

25,980
Solutions

1
Points

3,365
I finished 8 weeks in Tasmania working at the beginning of November.I was asked if I could extend my stay until the end of February 2021.However mrsdrron had not been able to join me so I suggested I have 2 weeks off and then work until the end of February.At that point there was a strong feeling that Tassie would open to QLD on December 1st.
So I have had my break with a relaxing 6 night stay on Norfolk Island.I arrived home on a Friday and on Sunday flew JQ BNE-LST.
So in this report I will try to go on some different walks,go to some tourist places and when mrsdrron is with me have some restaurant reviews.This hopefully will give those wanting to spend some time in Tassie a few different options and the situation post Covid.
So first the flight down.As on the previous trip we had taken over 3 hours to drive from the Sunshine Coast to BNE we decided to leave much earlier.Of course having allowed such a buffer we had one of our best runs down the Bruce taking just on an hour.So plenty of time to kill.Thought about the QP but decided probably not worth it.The flight was leaving from one of the Projections out from the main terminal.once you got to the gate you basically were stuck there.not sure how you would go trying to go past the ADF and QLD police.Wasn't feeling hungry so read a couple of papers on my computer.
A plane from MEL arrived a little before we departed.Their gate was roped off so they could only go through the ADF and police.Although from MEL hardly anyone getting off had a mask on.
The flight to LST was totally different from 10 weeks previously.Then probably only 30% full , this time completely full.Then most wore masks ,this time probably only 10%.But Row 28 was at 100%. Then the only catering was a muffin and a glass of water if you had pre ordered.This time back to normal catering including alcohol.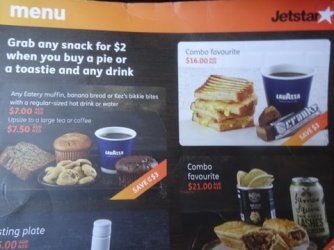 .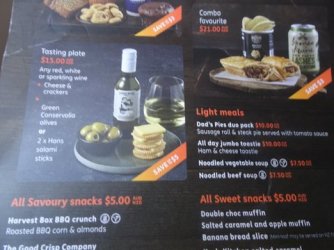 .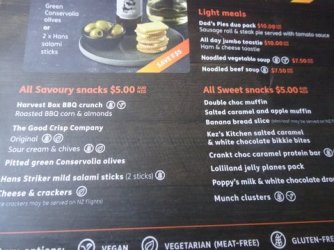 .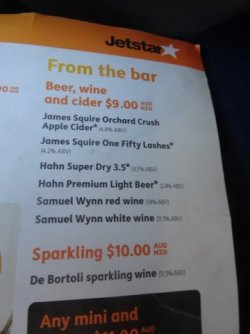 .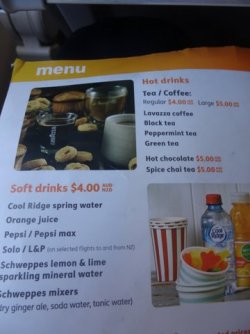 .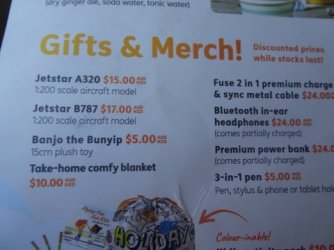 .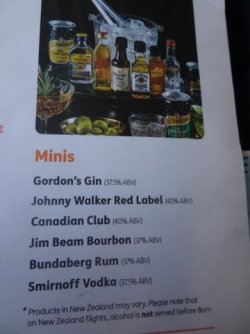 .
Now that was all well and good but it certainly wasn't the A team on that day.It was a 2.5 hour flight.I finally got to give my order about 1 hour out from LST.There were others who put in their orders after me.I ordered the pie and sausage roll.I was the last to actually get my meal 25 minutes out from LST.I certainly was hungry by that time.They also forgot the tomato sauce that supposedly came with it.No photo as I had to rush my meal.