The next day was probably the brightest and warmest day we had. The temperature crept up to the mid 20's which with the 75% humidity made itself felt. We drove to Selje which is on the coast. It was about a 84 Km trip but with a ferry crossing and the normal narrow roads the drive took us around 2 hours.
The sunny days made the views of water and green grass even more colourful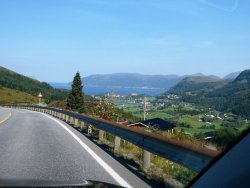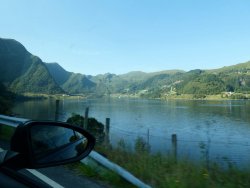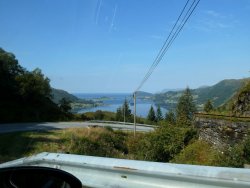 The drawcard at Selje is Selje Abbey a 12th Century Benedictine monastery abandoned in the 15th Century. It is located on an island just offshore. We were lucky as this late in 'the season' there is only one tip a day to the island. We lucked out by accidentally arriving about 10 minutes before the boat departed. It was only about a 15 minute trip. There were only six of us on the boat a Swiss couple and two young American guys.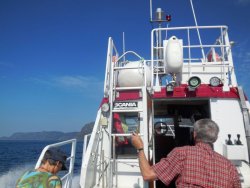 Being cast ashore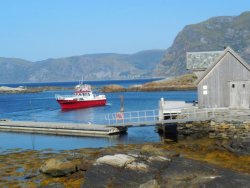 The restored bell tower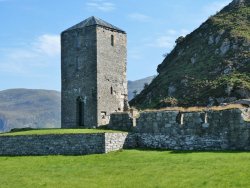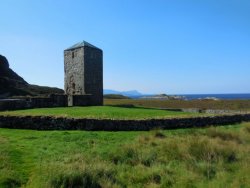 Looking to the upper ruins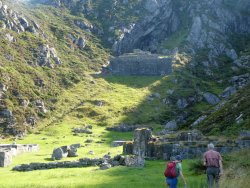 The ruins from above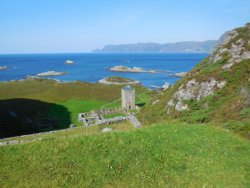 There was a fairly rugged flight of stone steps from the lower ruins to some more up on the hillside. They have a great view but also gave my knees a good workout. I am in the shadows trying to workout how to safely navigate the uneven step heights and crumbling stone.