Some other parts of Alesund
Memorial to the 'Shetland Bus' operation which kept Norway and the Shetland Islands clandestinely connected after the German occupation in WW2.
Shetland bus - Wikipedia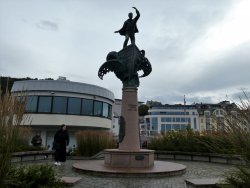 The remarkably ugly restaurant despoiling the lookout over Alesund. We took the earlier high level photos from the hill above the restaurant. We drove to the top and did not use the steps.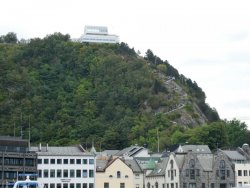 The freshest of fish for sale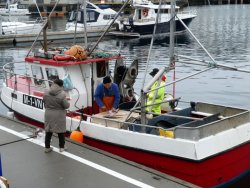 The Fisheries Museum area. These houses date from around the 1860's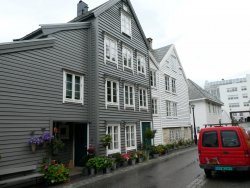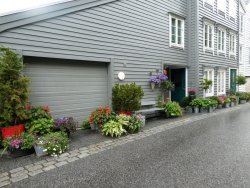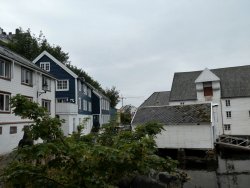 A building which covers two of my interests - the Customs (Toll) office which was built to the Jugendstil design.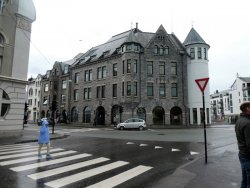 Looking out from the edge of Alesund city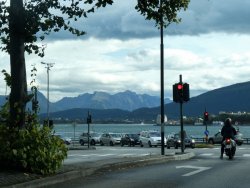 A bit more of the cityscape