Joined

May 15, 2004
Messages

3,392
Solutions

1
Points

625
Recently we planned a BNE/MEL/SIN/ZRH/ATH/JTR trip with a total transit time of about 43 hours from home to Santorini Hotel. With this length of sedentary journey I knew I would need some serious exercise to keep everything functioning. I'm in the later stages of preparation for a 21.5km half-marathon run.
Singapore has a nice gym but the timing meant that it would be 'midnight' when I was on the treadmill and not suit getting to sleep for the overnight flight to ZRH.
So, the plan was to visit the
Airport Fitness Centre
at Zurich airport.
Once we had set up our base camp in the Swiss Lounge as we were connecting onto a J leg to ATH I took my wallet, passport and gym gear and cleared customs into Switzerland. The Fitness centre is accessed via underground walkways/escalators and turns all of which are well signed. Like all things in Switzerland, it is priced to reflect the quality of the facilities. CHF39 (~AUD48 onto my Ccard) for the time I needed access. I didn't take up the option of using their towel/showers as this can be had back in the Swiss lounge.
I'll post some pictures with descriptions now. In summary, the centre has a range of high quality equipment. Allow more time than just your workout as there are plenty of relaxation and recovery area including spa, beds, showers, sauna, relaxation rooms and foot baths.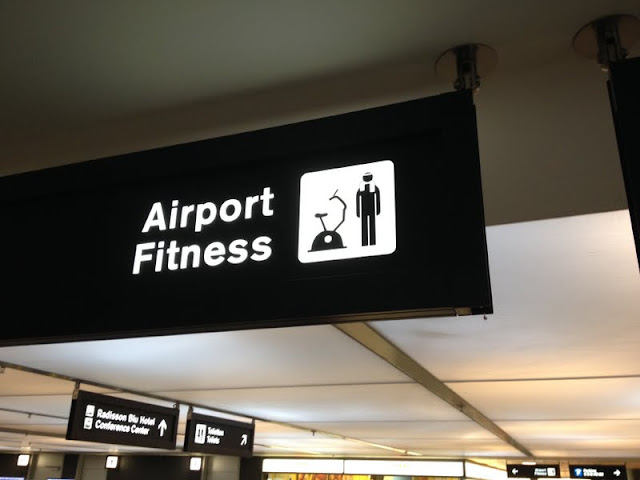 Look for these signs as you look for guidance on how to find the airport fitness centre.
I loved the reception area with it's airbus nose poking in and creating a nice 'airport' feel. They of course have a nice armband system for access and tracking your gym time. The armband also provide access to your locker and acts as the tool to lock/unlock the locker you choose.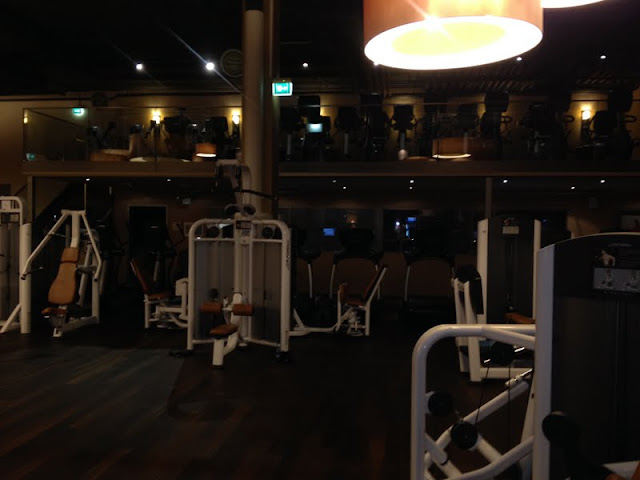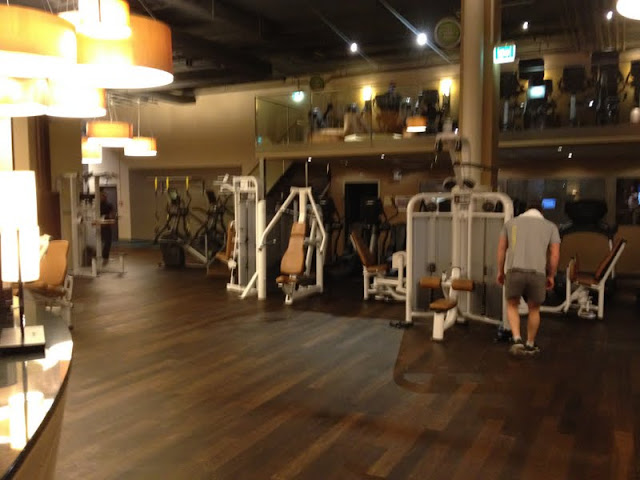 There is a wide range of equipment that will suit everyone. The treadmill was pretty cool. For my run, I chose to run some paths in New Zealand, so the display in front of me showed me vidoes of the various walking paths as if I was trekking around Queenstown. Reasonably cool for that and something else to fidget with while running. I notice it is described on the
LifeFitness website
as "Give them the world"
California. Europe. Africa. Experience interactive, high-definition workouts like never before. Enjoy Lifescape's immersive outdoor adventures where the scenery keeps pace with the exerciser and the equipment incline and resistance changes with the terrain.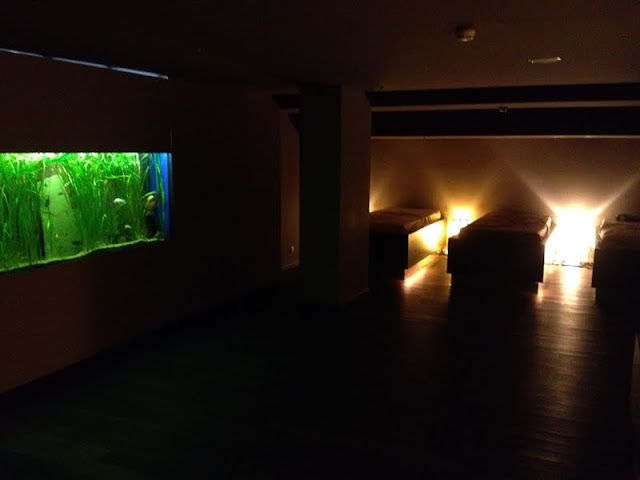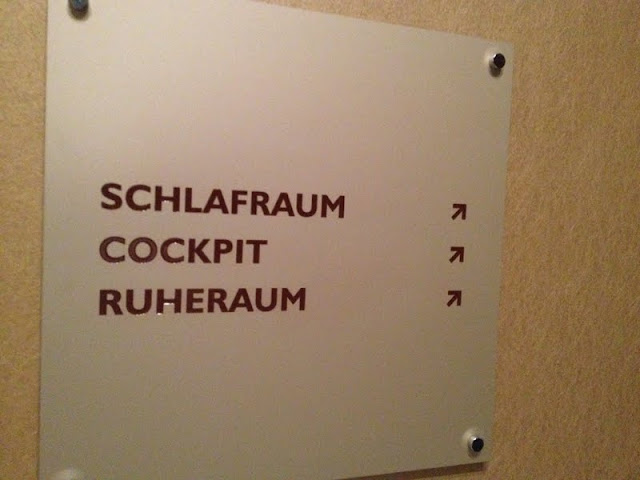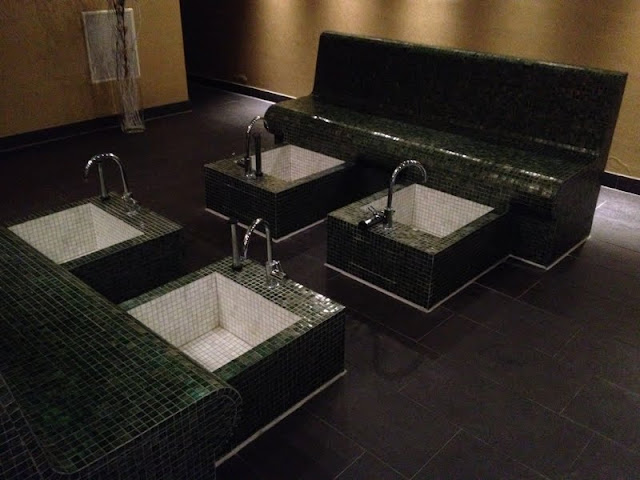 The life of a Swiss banker can get pretty stressful. There are plenty of additional facilities in addition to the fitness equipment. The lounge chairs look inviting. The darkened room is good for a little nap if you desire. The fish tanks are there for your relaxation, just sit and enjoy.
Happy travels.