Joined

Oct 26, 2010
Messages

3,259
Points

720
Qantas

Gold
Virgin

Gold
Good on him but the ACCCC are the biggest bunch of toothless tigers in the country.
At this point in time PS and AJ need to put their differences aside and focus on saving the industry even if it means complete co-operation
Hey, thats a bit unfair to the ACCC, the ACCC look like regulatory attack dogs compared to to ASIC !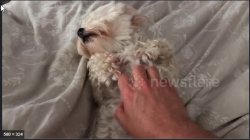 But back on topic - yep - normally it would be expected that both Scurragh and Joyce would have co-operated with this current situation, such as the case where they were talking about airport owners behaviour. I have never seen Scurragh himself or anyone at Virgin suggest that any and all government assistance should solely go to Virgin Australia, so I don't know why Joyce has gone completely off the reservation/off script in this manner, I would imagine that Qantas PR will have to go into damage control mode, and I reckon that outburst from Joyce has probably damaged both the public reputation and the leverage/goodwill that they previously held with the Federal and State governments. And with things being this bad in the airline industry at the moment, I would say that he's unnecessarily endangered the shareholders, staff and the continuing business by these outlandish statements.
I don't imagine he would have been knocked off his feet with supportive Qantas and Jetstar staff member letters and emails given his history in the company, and especially seeing as these staff members are seeing their peers/colleagues losing their jobs at Rex, Virgin and Tiger among others.