Joined

Jan 26, 2011
Posts

29,815
Qantas

Platinum
Virgin

Red
Im always amused by us aussies when we travel. We have koalas and kangaroos and platypus but get us overseas and when we see one its.....
I know. Son in UK has squirrels in his back yard. Got so many he had to put away the feeder.
Well to be fair we don't see Koalas and Kangaroos and Platypus in our city parks - just binchooks and pigeons.

But I get more excited when you see something more exotic like a Coati stealing someones lunch in Brazil.
We used to have koalas in our city yard. In fact a story about one of them and our son figures in our wedding speech that MrP is right this minute preparing. Just found a picture I took of MrP giving one a drink.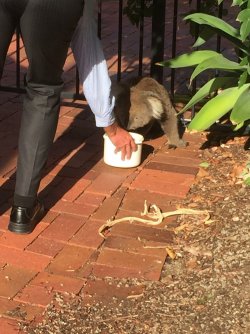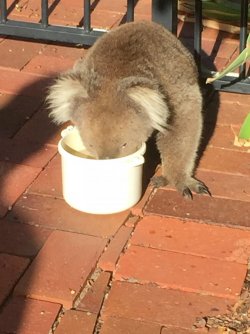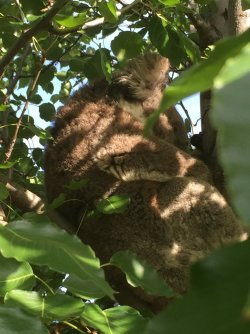 And we have had kangaroos in the street.
Last edited: