Joined

May 15, 2004
Messages

3,392
Solutions

1
Points

625
Now that things are looking much more likely that we (AFF members) can get overseas and back soon, how does the PCR testing fit into a work schedule?
Let's assume by the time I leave Qld has acceptable return requiremetns.
Let's say I want to do two weeks in California, start visiting clients there on a Monday, finish up the following week.
Thursday
In Brisbane on Thursday - get covid test as according to
CDC
"f you plan to travel internationally, you will need to get a viral test no more than 3 days before you travel by air into the United States (US) and show your negative result to the airline before you board your flight"
Is this test chargeable or bulk-billed to Medicare?
Saturday Morning (Au)
Board flight to USA
Saturday Morning (USA)
Arrive with a negative test result
Next 12 days
circulate around LA & SF, changing hotels each 2-3 days, visiting 6 different corporate offices
last Wednesday in USA
Attend a clinic like this one
COVID-19 Test in Los Angeles CA | RT PCR, Antigen & Antibody
and take one of these tests, probably the USD150 test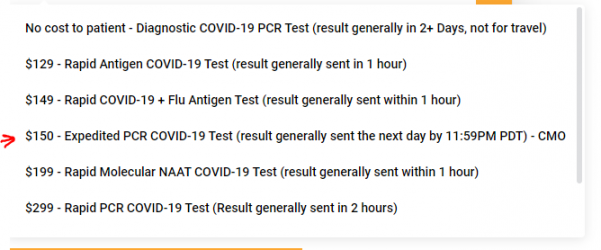 As the Australia flights leave on Friday evening the results may not be back if I did the test Thursday.
Wednesday - Friday
Continue circulating in the USA community
Thursday evening
If positive, reschedule the return
Friday Evening
If negative, board flight back to Australia
Sunday morning AU time
Arrive into Australia with a negative test which is now 5 calendar days old.
Thoughts?