Joined

Nov 2, 2012
Posts

2,920
Friends
To further foster the community spirit of sharing on AFF, I wish to invite you to consider putting your hand up for a
FREE pass
to the Qantas Club including its International Business Lounges.
The pass is for a single visit for one person (no guest allowed) who has a same-day QF or JQ ticket.
Please see the photo for all QC conditions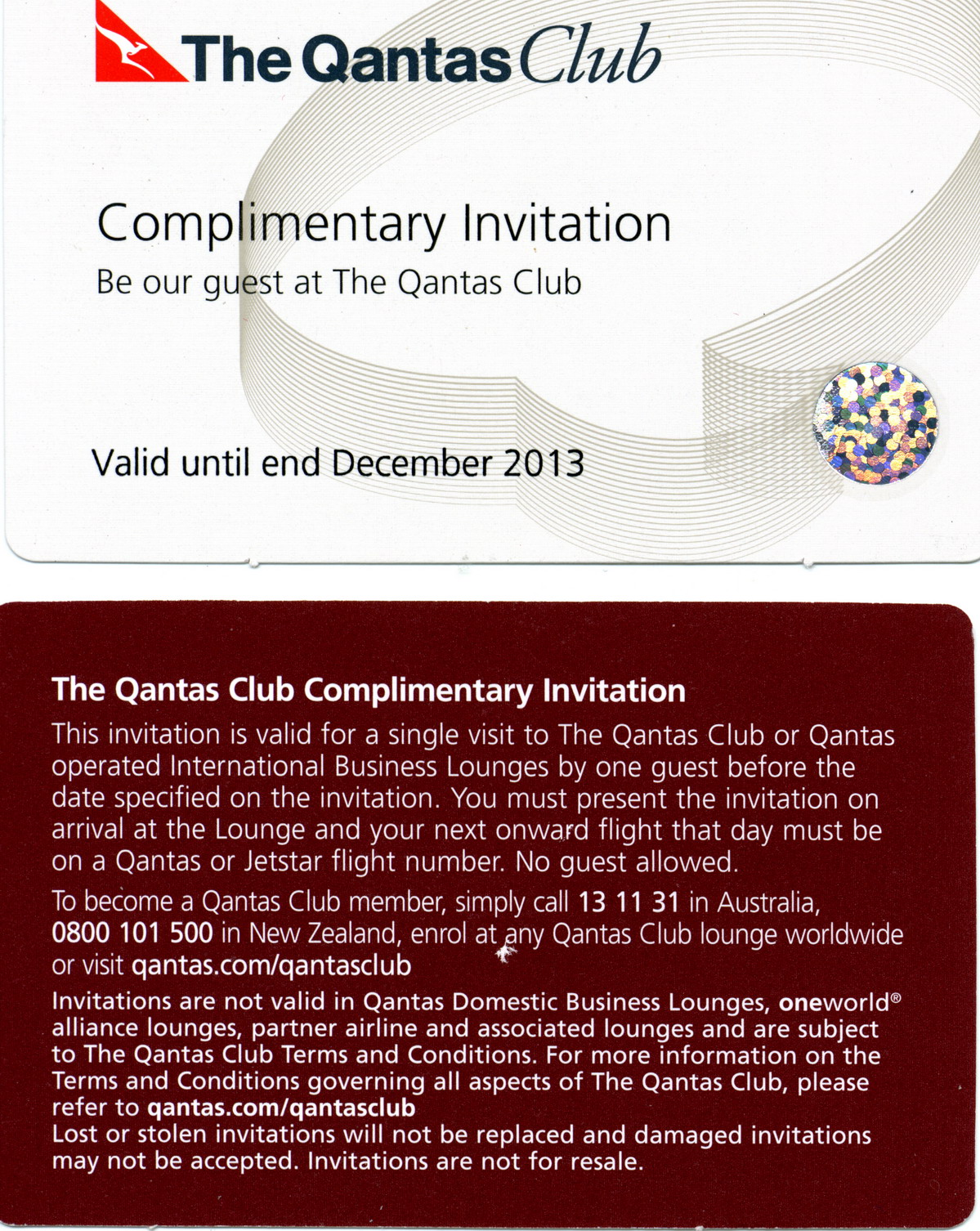 Most of the 'usual suspects' on AFF would not require this pass as they are all P1, WP or SG already.
I wish the passes to benefit those who would not otherwise be able to sample the lounge before their next international flight.
At the same time, it should 'reward' those who has been enriching our forum with posts rather than the occasional transients.
So, my wish list would include the following essentials:
1) AFF membership before (or in) Feb 2013 [Mar 2013 or later needs not apply]
2) You need to have between 50-300 posts at the time of your request
3) PS (Silver) or NB (Bronze) or No-Status pax only
4) The proposed travel needs to be before end of Dec 2013
5) You need to PM me -
in only 25 words
(max) - why you should be given the FREE pass [26 words would disqualify you instantly :evil:]
I would keep this open for 3 days - until 11pm AEST Sunday 5th May 2013 - to allow a fair chance to all.
No entry would be accepted after that time.
Now, there would be
no
debate or correspondence as to why I choose the final entries.
Unless you object, I would then list the AFF 'handles" of the winners on the following day.
********
The good news is that I have more than one pass to give out.
********
Good luck to all the relatively junior members of AFF.