Joined

May 19, 2009
Messages

532
Points

305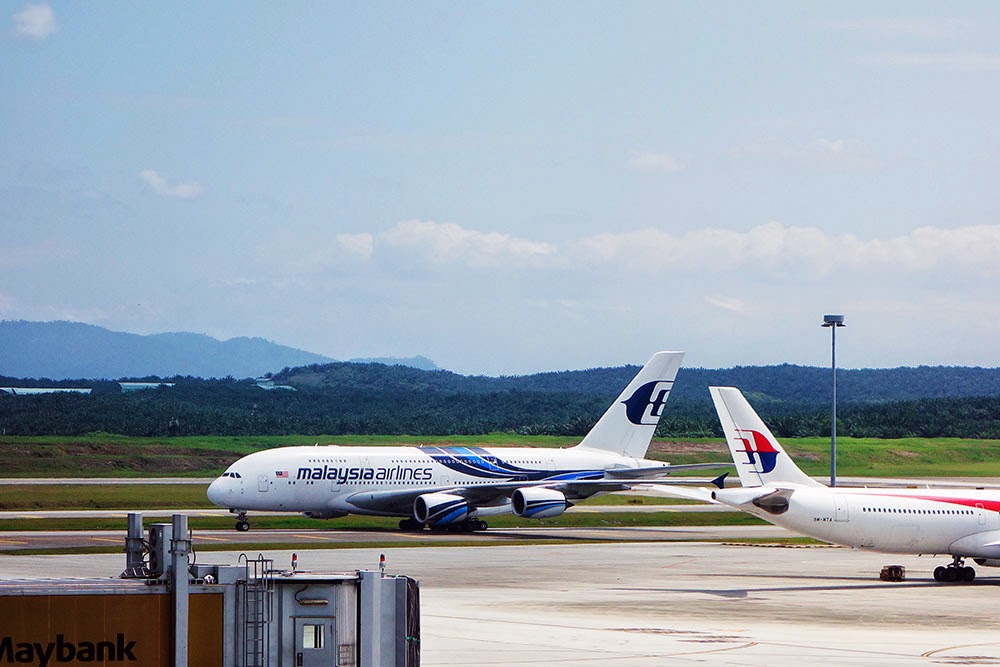 More pics on my
blog
;-)
It's always a pleasure to find cheap airfare when the flight is operated by a legacy carrier which includes checked baggage, meals and in flight entertainment as well as combining it with status benefits for $289 one way from Kuala Lumpur to Melbourne was a sweet deal in my books.
I've been curious to know why the airfare was cheaper than a LLC such as Air Asia or Jetstar so I instantly booked and awaited for the journey home from Malaysia to Melbourne.
I usually dislike taking early flights before 1000 but due to the fare being relatively cheap I wasn't really bothered as the flight was scheduled to depart at 0945 which wasn't too early giving I arrived at the airport at around 0800, checked in, cleared immigration and security at KLIA in less than 15 minutes which really a delightful experience.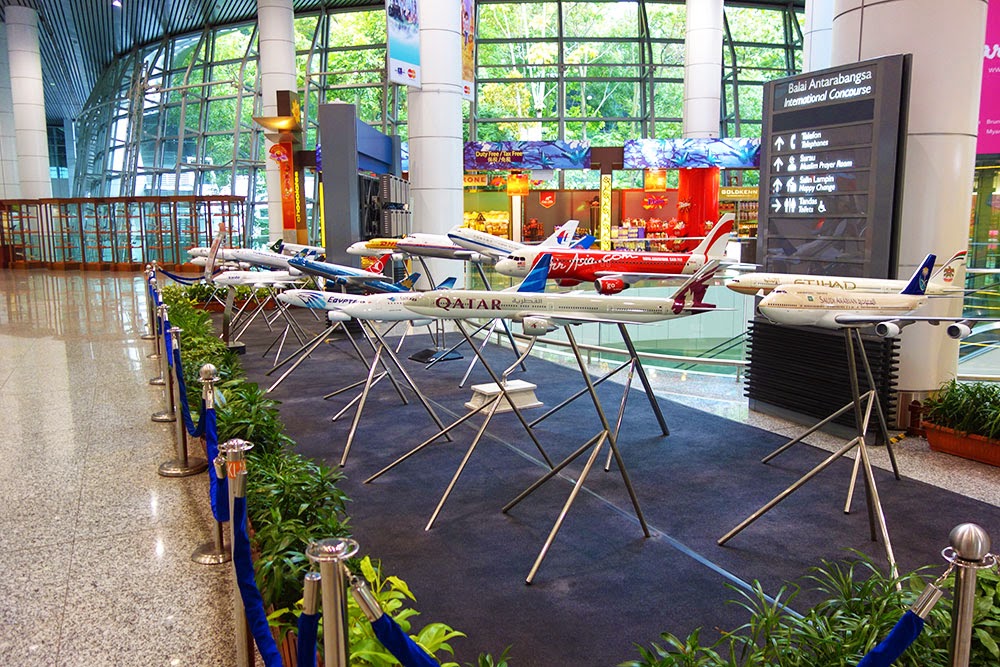 Planes on display - I had cheeky thoughts of taking them but I probably wouldn't get very far.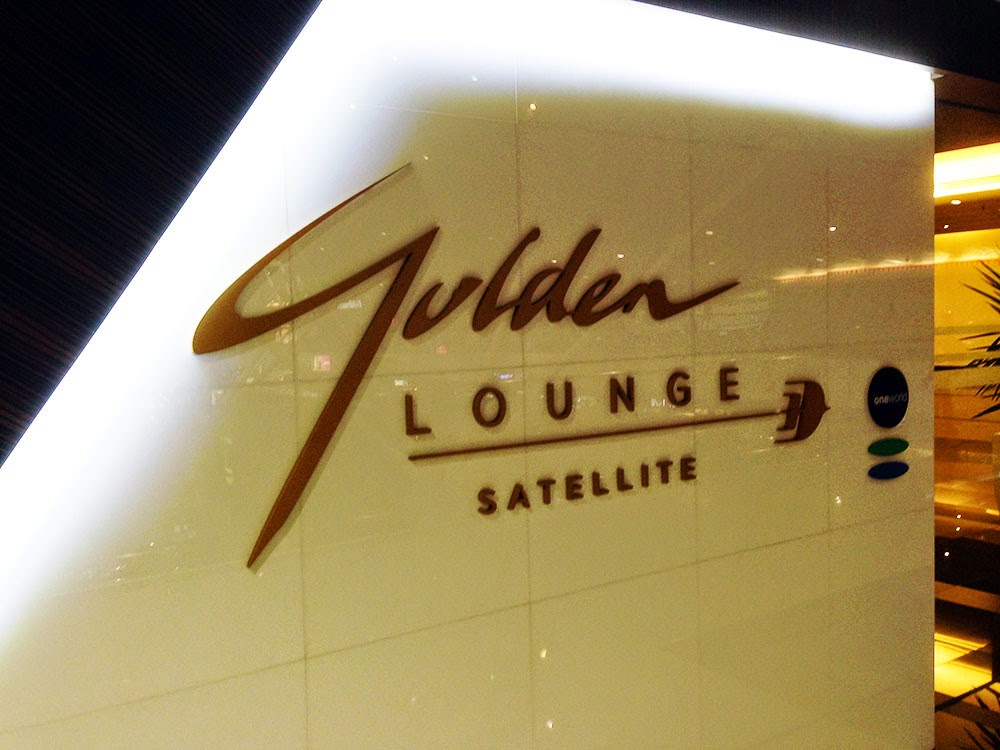 The Golden Satellite lounge.
I hopped onto the train that took me to the satellite terminal and made my way upstairs towards the satellite Golden lounge. The lounge was far from busy as I entered but slowly began to fill up as time went by. The lounge was very spacious with plenty of seating located in the lounge. I liked that there was a bar located near the entrance as well as the food buffet on offer which included ice cream!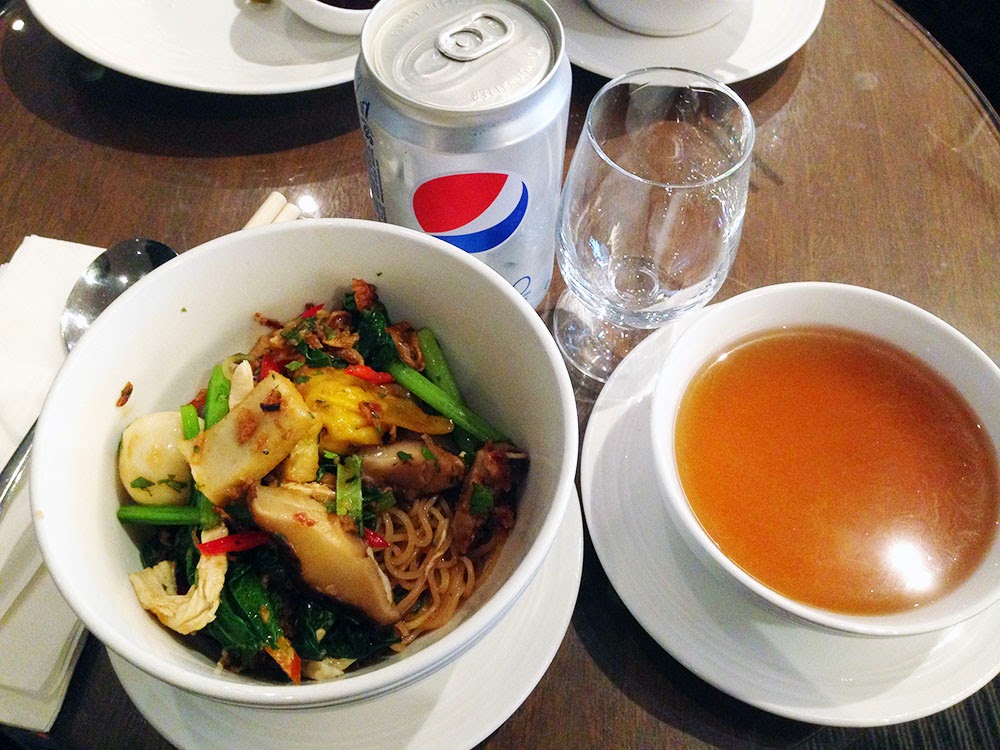 There's also a chef on standby to make a variety of hot noodles and dishes. I went for the seafood noodles.
After the nice bowl of noodles followed by a tub of hokey pokey New Zealand ice cream I saw it was close to boarding time so I made my way towards gate 37 which took a bit of a stroll to get there. There was a long line for a security check at the gate and luckily it was a dual air bridge gate so two checkpoint's were being operated. I approached one of the agents and asked if there was a priority queue for elite's and was directed to the left lane which went as slow as the right lane.
Calm before the storm.
Once inside the holding pen there was a slight unknown delay and boarding was pushed back 15 minutes. Usually there would be bollards and ropes set up for boarding but it was a free for all boarding today. An announcement came on for guest's needing assistance came up and as the wheel chaired passengers disappeared down the jet bridge the whole area came to life and all hell broke loose.
People congregated the gate entrance like they were about to run a marathon, adults were pushing and shoving, children were crying and the temperature in the pen was escalating as the mob of people started to sweat. I've never seen something so extreme and was exhausted getting caught in the mob and had enough so I pushed my way to the front of the line where a gentleman in an orange blazer stood and asked if elites could board which was met with a nod. He didn't bother to see my boarding pass and as I escaped the mob into the jet way I heard him yell at a fellow passengers to wait as he began calling for business guests.
The who words that were in my mind at the moment was Holy S*&

what did I just experience as I bursted out laughing and continued towards the aircraft which I was met with the fresh and charming Malaysian crew who smiled and directed me right. I was allocated seat 17D which wasn't too far back down the aircraft and settled in at which my camera decided to die on me so I apologise for the photo's as I relied on my I phone to snap up a few more pictures.
Triple shadow.
I sat and watched passengers board as they tried to jam their bags into the overhead bins and saw looks of disappointment when the family of four didn't have space above their seats to which I suggested trying the storage bins on the other side of the aircraft which seemed to relieve the man and his family.
The flight was 95% at capacity and to my luck I had a whole middle row to myself which I immediately began spreading my belongings across as the door was closed to claim my territory for the next eight hours. The safety demonstration video began playing on screen as the aircraft pushed back gently and crew preparing cabin for takeoff.
The aircraft was relatively new and kept in fantastic clean conditions which didn't have any traces of wear and tear as we taxied towards the runway. A few moment's later the engines powered up and we blasted down the runway and began to lift off as the journey home to Melbourne began. I dozed off for a good forty minutes to wake and find the crew were reminding guests to return their seats to the upright position for the lunch service.
In all my time flying I've never seen a faster food service than what Zarina had done on board, herself and her trolley powered through her section in record time as I compared her to her partner on the opposite side. The meal choices were chicken with rice or fish and pasta. I usually try to steer clear of fish when flying but due to a shortage of chicken, Zarina apologized and quickly placed the fish dish down with a can of 7 Up and hurried to the next passenger while her partner in crime was less generous and decided to pour cups of soft drinks for her passengers.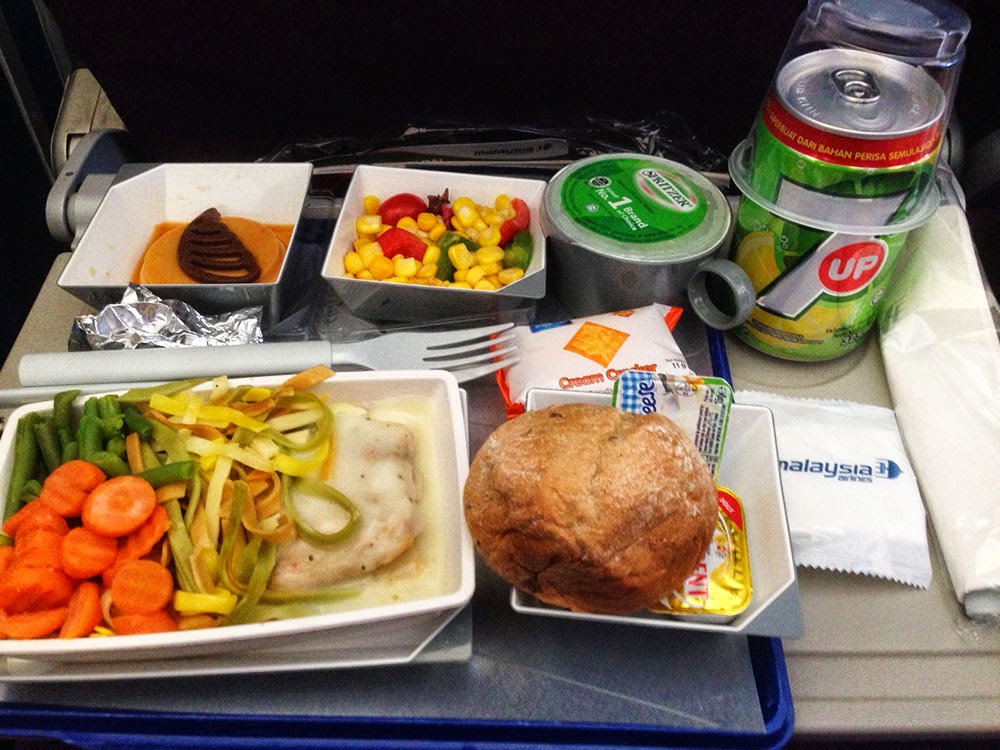 Fish and pasta.
To my surprise the meal was very tasty as the fish was well cooked in the creamy sauce that went really well with the pasta, the vegetables were crunchy and fresh which is always good to see. I finished up my meal and walked to the galley to hand in my tray and ask for a cup of water to which Zarina handed me a bottle and I made my way back to my seat's and began to drift off into a slumber.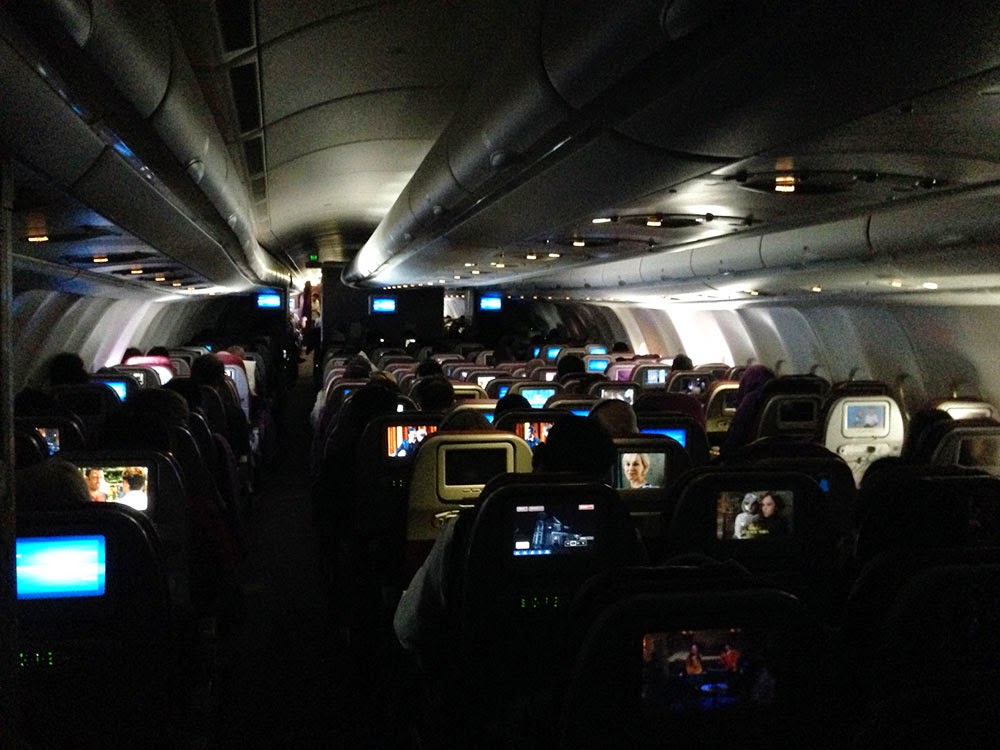 I woke up to a dark cabin and questioned what was going on, It was a day flight and asked why the cabin was dark until I was fully awake and made my way to the lavatory which was kept spotless throughout the flight.
I returned to my seat and decided to browse the IFE which had pretty average entertainment offering's which didn't catch my attention and was about to doze off until the lights flooded the cabin as Zarina and her trolley were manned at the start of the cabin to offer a snack service before landing.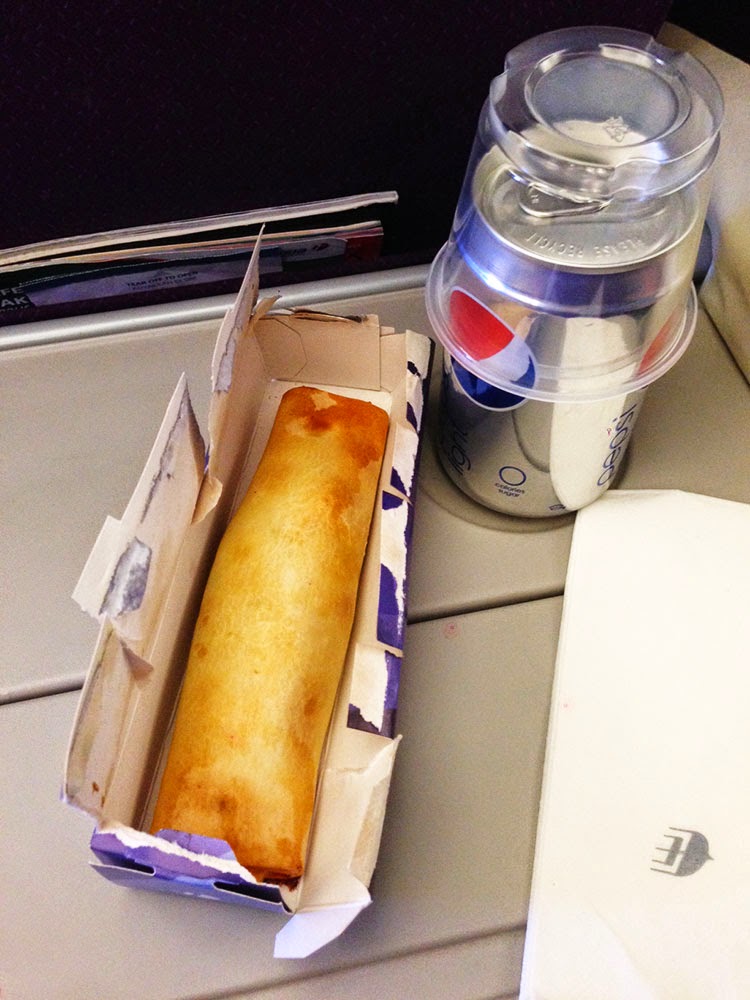 Zarina powered through the cabin again as she manoeuvred her trolley down the aisle while light turbulence caused the plane to shake and rattle. The snack was a very hot and delicious chicken sausage roll and another can of soft drink.
I checked the inflight map and saw we just crossed the border into Victoria as the captain came over the p.a and thanked everyone onboard and asked the crew to prepare the cabin for landing. We would be arriving twenty minutes earlier than estimated time of arrival into Melbourne which was pleasant as the plane went into final for a smooth touchdown into Tullamarine airport.
Comparing Malaysia airlines with my Singapore Airlines and Cathay Pacific then I would have to be honest that in my experience so far Cathay would be ranked best economy followed by Singapore then Malaysia.
Overall a very cheap, comfortable and pleasant journey flying with Malaysia Airlines to which I wouldn't hesitate to fly with again.