Joined

Apr 10, 2010
Messages

2,886
Points

600
This isn't so much as a trip report however I thought this was too big to post as a Hotel experience, so have placed it in here.


Over 12 months ago I was siting at my desk in the study at home. I was shooting off some emails to work, reading the news checking loyalty program balances etc when I thought I'd just have a quick look on the Hilton website to see how much an Overwater Villa would be at Bora Bora or the Maldives. My fiancé (at the time) and I always thought it would be the coolest thing ever for a honeymoon but surely out of our price range but hey it didn't hurt to look.
Anyway, here I was looking at the Conrad Rangali in the Maldives and also Hilton Bora Bora (This may explain why I originally posted on the AFF forum about the
Conrad Bora Bora
playing around with dates and prices. We had decided on a wedding date of November 30[SUP]th[/SUP], and had obviously spoken about the honeymoon after that, our jobs didn't really tie well into having 2 weeks off straight after the wedding and coming back just before the Christmas shutdown. It was decided we would look into the new year and book something that would not interfere with our schedules too much.
I distinctly recall looking through the rates listed on the Hilton website in the local currency (XPF) at the time, flicking over to XE.com to convert (At this stage I hadn't discovered the currency drop down menu) and feeling dejected at the cost of the Garden Villa, let alone the OWB's (Over Water Bungalows). There was no way we could justify the accommodation costs that were being asked, I then by chance clicked the arrow that shows all the prices for the overwater bungalow (OWB), different packages, including breakfast, spa etc Interesting I thought, they wanted to charge $70+AUD extra for breakfast when most rooms were $700AUD+ per night, no thanks!
I went through all the options and was just about to close the page in my browser when I clicked on the Garden Villa room, definitely not one of the
aspirational
rooms at the resort but I thought it could still be nice! It was then that I saw
it
.
Serenity Package
highlighted in yellow making it even easier to see and next to it a rate – 7,700XPF excl tax. (Approx $78AUD/night at the time). It was if the computer had forgotten to add an extra 0 as all the other rates were 77,000xpf+. I didn't know what to do.
I yelled out to my fiancé from the study and told her to come in. She often shows little interest in these kinds of things but for some reason this time was different (possibly a honeymoon had something to do with it?) We looked at each other, laughed and said why not. So we booked it –The best part? This was a fully flexible booking! Information entered and we booked five nights in January 2014 2[SUP]nd[/SUP]-7[SUP]th[/SUP]. Only a few minutes later I received the confirmation email, knowing full well that this was not going to be the first email I received off Hilton over the next few weeks.
Four days passed with no correspondence from Hilton, we'd told our close friends and family what had happened and they were all understandably shocked and many didn't believe us. My family always thinks I am doing something
wrong
when I stumble across mistakes like this. In all honesty I didn't think Hilton would honour the booking straight up, I knew there would have to be some discussion between both parties. One morning I woke to an email from Hilton Bora Bora front office telling me the booking had been cancelled due to an
I.T glitch,
but they could offer me the same room for 15.5x the original amount booked and as compensation they would give me a free upgrade to and OWB.
Perhaps five emails later with me providing proof of the booking (screenshots!), detailing my loyalty to the brand and proof of forward bookings the original booking was reinstated. During this time Hilton Honors had announced a major devaluation and many hotels were increasing their award nights costs including Hilton Bora Bora Nui. With 51,000pts in my account I added a 6[SUP]th[/SUP] night to the booking and got the front office to link the bookings together.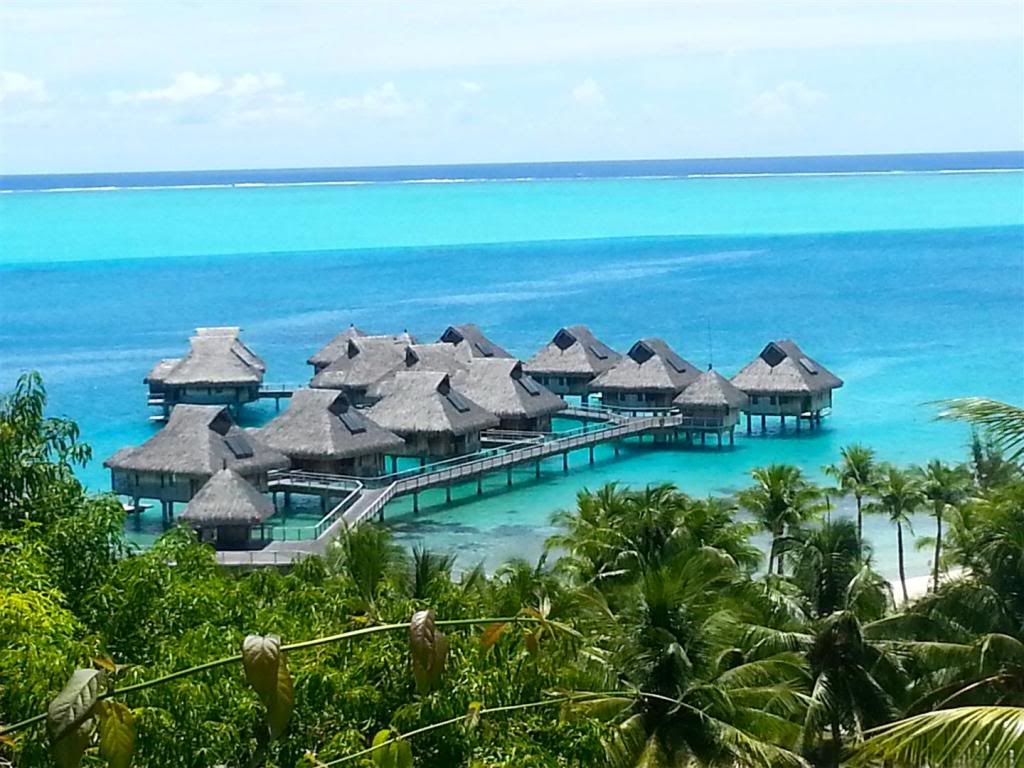 Last edited: