Joined

Jun 14, 2021
Posts

33
I am only new to the AFF fraternity but have found the content and its members extremely informative and knowledgeable. So with that in mind I feel it is time for me to contribute in some small way with my first trip report. In fact this trip will also be my first time flying first class as a newly minted WP and the first time flying on QF1.
I live in Central Queensland and my home airport is Emerald (EMD) so let the TR begin. Not much to see out front but the airport has been upgraded recently adding a third gate and larger apron.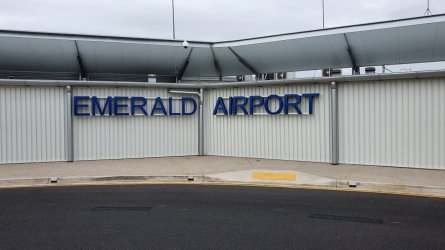 They have all three check-in counters open for this afternoon's full flight.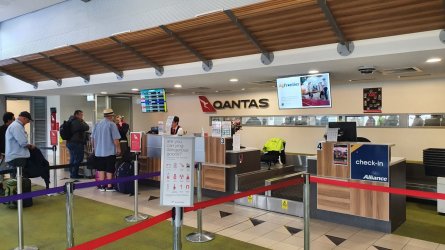 The Emerald Regional Lounge is small and somewhat dated.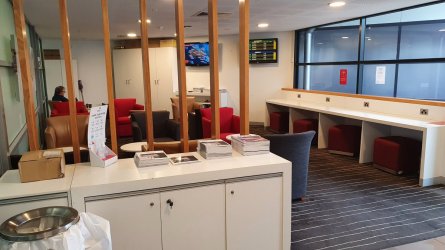 Basic snacks and pod coffee on offer here.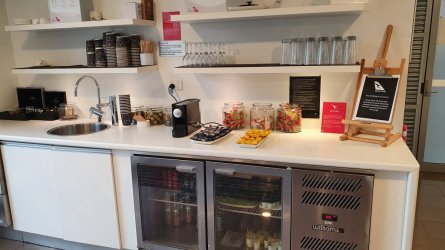 View from the gate awaiting the incoming aircraft.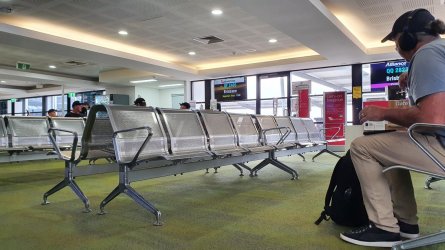 Boarding time…. Todays metal is a Dash 8 Q400 VH-QOF. 99% of QF flights out of Emerald are on the Q400 although the Dash 8-300 and Alliance Fokker 100/70 make an appearance.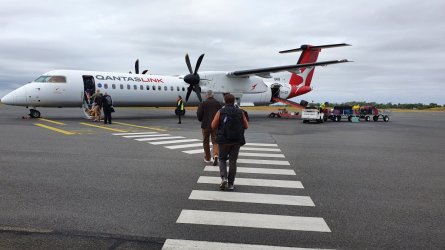 My seat on today's flight is 4C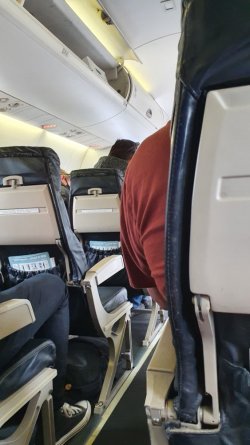 Simple and snack on this 1hour 25minute flight.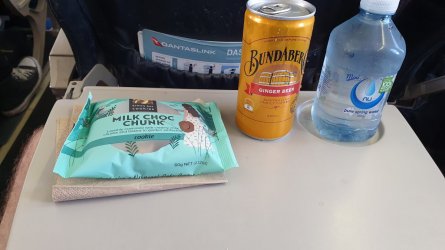 One thing I noticed upon landing in BNE was the lack of QF gate staff or QF staff generally within the terminal. Once through the terminal it was downstairs to baggage claim carousel number 3. There appeared to be a wait for bags… all three QF carousels full of passengers waiting for bags.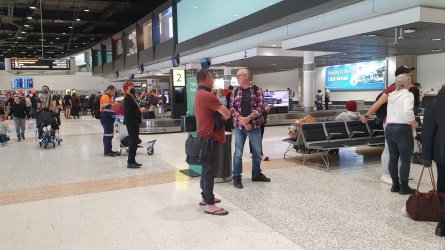 Three regional flights on this carousel, it was the longest I can recall waiting for my bag but given it is school holidays I empathised with the ground crews, I managed to catch up with a colleague whilst I waited.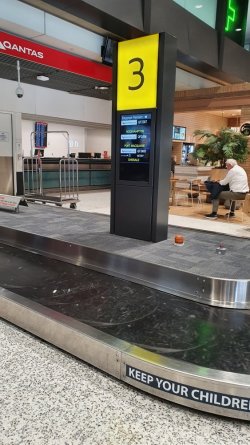 I will spend a few days here in Brisbane with family before heading to SYD on Monday to catch QF1....