Joined

Jul 4, 2002
Messages

25,072
Sunday came and I was expecting to have to stay put and recuperate.I had planned another long walk.
Fortunately the pain in my chest was a fair bit better but not really enough to go out in the bush by myself so i decided to go for a drive.Now I was very interested in the whale strandings at Macquarie Harbour.But more than that I thought it possible that an old friend i have not seen for a long time might be there as he was for a time in charge of the Tamanian National Parks.And when I say old friend we started Kindergarten together and kept working together in various conservation groups until 1974 when I left for the Hunter Valley and he left for Tasmania.
So a drive to Strahan it was.I went via Burnie and A10.I stopped to fill up in Burnie as I felt I didn't have enough to get there and back and i have experienced trying to get petrol on the West coast on a Sunday before.Not easy.Interesting that the Woollies petrol in Burnie gets you EDR points but not in Devonport-though they do give you the 6 cents a litre off by just showing your EDR card.On the road south of Burnie.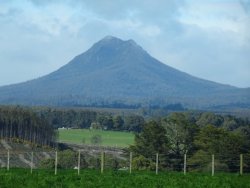 .
Once again it was a cold day but I didn't expect what I found near the Junction off A10 with the road that leads to Cradle Mountain and Sheffield.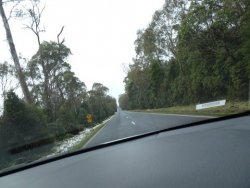 .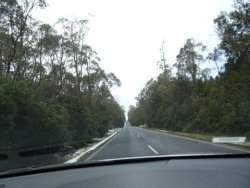 .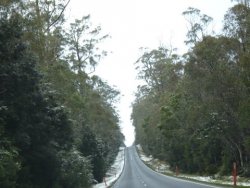 .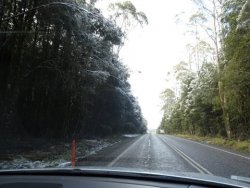 .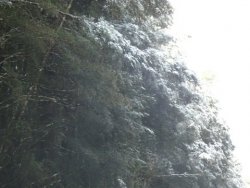 .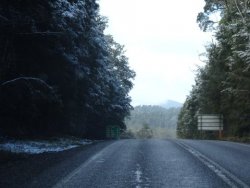 .
Later on when passing Mt.Murchison on the run into Queenstown I went through a snow storm.Just gotta love Spring in Tasmania.