Joined

Jul 4, 2002
Messages

27,323
Solutions

1
Points

3,690
As you may no I am back working in Launceston.Now May is not officially winter here but still much colder than a Sunshine Coast winter>I am here until the end of July.I will post the things I do in this thread but the restaurants I will post in the Launceston restaurants thread.My new posts start at Post 39.
Friday and back to Geronimo which I am happy to recommend.It's menu is also set up with snacks,small and large plates which they do call sharing plates.We began with a smaal plate and a snack plate. .. Scallops,parsnip puree,confit parsnip and pancetta-delightful.Wood fired lamb ribs and mint...

www.australianfrequentflyer.com.au
So back to the start.I flew into LST on April 30th.It was the start of a multi day rain event on the coast.It was raining heavily that morning but amazingly as the plane boarded the rain stopped an apparently only for a small area around the airport.
For the first time I could fly QF all the way and not have to transit Melbourne.I flew MCY-SYD-LST.A 717 on each leg.And I didn't have a drooping window shade.But On the second leg I did have a self reclining seat.
There was preboarding -3 families with infants and 1 wheelchair.When general boarding commenced they actually did PB.But at least 20 in the priority lane and 2 in the general lane so i joined that.They did call the priority lane first but an older lady didn't have her BP out so the general lane got to board first.
Soon after takeoff we were into the cloud.It got quite bumpy.After heading out over the sea we basically did a 360 and headed west for some time then south.We came out of the cloud a bit south of Brisbane.Amazing formations with the cloud we had been in continued above us.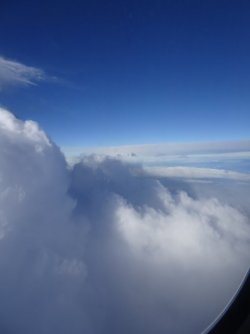 .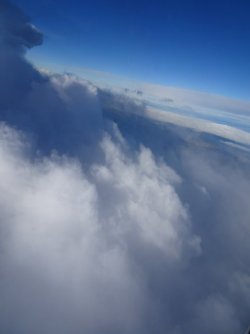 .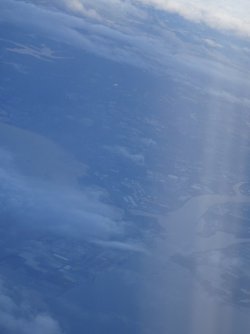 .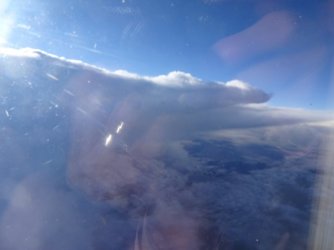 .
And our wonderful breakfast.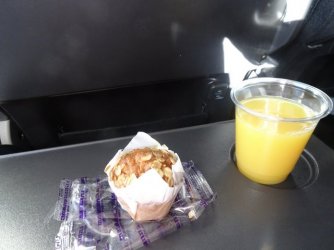 .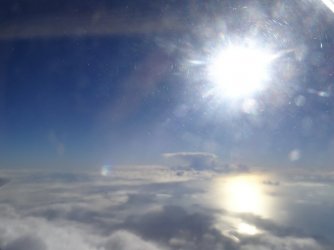 .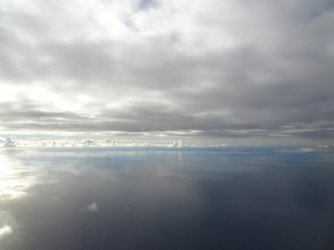 .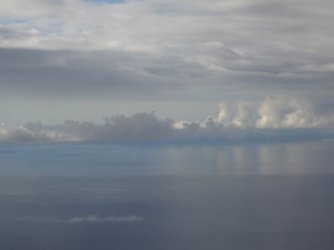 .