This is a discount only, no bonus miles this time.

Limited time offer: Up to 25% off
Plan a trip to extraordinary destinations and save on upcoming travel when you buy AAdvantage® miles. Buy extra miles through August 31, 2014, and enjoy up to $550 off--our best savings offer yet.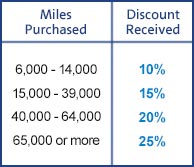 Probably not an offer I'd take up personally but good if you needed miles at short notice in the near future.
https://buy.points.com/PointsPartne...language=EN&product=BUY&CAMPAIGNCODE=MktgPgUS