It's back, granted with a different structure.
A massive 150,000 My Rewards points which are Ascent Premium (the highest tier).
Applicant terms and conditions:
Your friend can receive up to 150,000 Membership Rewards points when they apply by 28 August 2019, are approved for the American Express Platinum Card, and meet the minimum spend criteria - that's 50,000 points for each month they spend $1,500 or more in the first 3 months from the Card approval date.
I receive:
I can receive 60,000 Membership Reward points when you successfully refer a friend by 28 August 2019 and your friend is approved for a Card using your referral link. Your friend can apply for the Card you have or choose from any of the available American Express Cards.
REFERRAL LINK: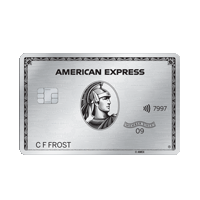 Apply via my referral link for the American Express® Platinum Card & you could be rewarded with a welcome bonus. T&Cs apply
amex.com.au
Income requirement:
$100,000
Is a beautiful metal card.
As a side note, I applied for the companion card (Platinum Reserve) which comes with an additional $400 travel credit (on top of the $450 PC credit).
If you prefer a different card, please let me know as usually I only receive 45,000, but at the moment it's 60,000.
If you have any specific questions about this card or the platinum reserve, fire away. Happy to help.