Joined

Jan 12, 2010
Messages

4,974
Points

715
Qantas

Gold
Virgin

Platinum
Ever since returning to Australia from living in the UK for 2 years in 2016, I've been a rusted on VA flyer. Quickly stepped up through the FF ranks and ended up Platinum, retaining for several years. I've really, really enjoyed flying with VA. It's simple, no fuss, and it's relatively laid back. Plus it's generally cheaper than QF - which, given I'm entirely self-funded, is important.
Then that thing called COVID-19 came along...along with many uncertainties. Thankfully VA survived and all of our Velocity points are intact - but with the fleet significantly reduced and schedules rather unpredictable, it had me wondering if it was worth trying out Qantas again. By my own records, I believe the last time I paid money for a Qantas flight was in 2012. It's been a while...
With the QF status fast track on offer, promising a match to Gold after earning 100SC within 3 months, I thought there was probably no better time to determine where my loyalties lie. Promptly applied and approved, the first 75SC were quickly earned via an application for a Qantas Premier Platinum credit card for $199, along with 100,000 points.
This left 25SC to earn. My first thought was to take a circuitous trip up through Victoria and the NSW coast by rail, returning from Newcastle by air, via BNE earning the required number. However the most recent knee jerk COVID-19 lockdown over Easter curtailed that idea. Thankfully Qantas came to the party with a double status credit offer, and some quiet price reductions to combat Rex's new service.
Thus the most simple day return you could probably do in Australia was born - to Sydney! A city I really don't have any great love for - but perhaps because I haven't explored it widely enough. At 20SC each way (double SC) I would actually end up overshooting the target, but at $218 return the price was right. This would also combine nicely to be a small birthday present to myself - having just turned 30 over the weekend.
As it turns out, when I woke up this morning and looked at the weather, I've made an inspired choice to skip out of Melbourne on this Tuesday in April...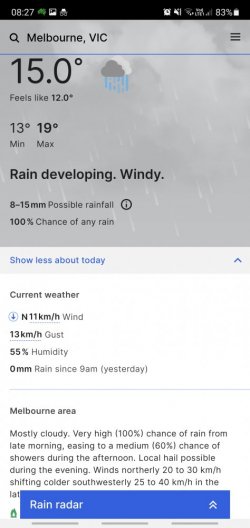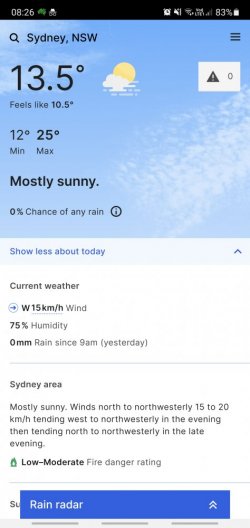 Once in Sydney the plan is to get the bus to Bondi Junction, then connect to Bondi Beach and walk around in the sun before an easy late lunch. More exploring, back to the CBD for an afternoon coffee, perhaps a visit to the shops, then the train to Mascot and a walk back to T3. Since it's just me and I've got all day, I figure I'll actively avoid the SYD station access fee...
Anyway, first port of call is to get to Southern Cross for the Skybus, check-in and my first visit to the renovated Qantas Club for breakfast...