Joined

May 19, 2009
Messages

532
Points

305
More pics and full review at my
blog
I have been researching hotels in KL for quite some time and have decided to book my stay at the GHKL after reading reviews as well as obtaining a status match to Hyatt Diamond. I called up the hotel directly and wanted to apply my diamond suite upgrade which they happily processed for me.​


In keeping with my pledge of budgeting for this trip the hotel was offering elite rates for $137AUD per night which would guarantee a suite upgrade as well as elite benefits of lounge access for breakfast and all day refreshments and free wi fi which balanced and justified itself for the price per night.


I originally planned to book a 7 night stay which was the maximum nights that you can redeem on a suite upgrade but decided to split my stay across the Doubletree (which ill post a review later on) and the GH. When our driver approached the hotel I could see it was 10:45am and knowing there could be a chance our room wouldn't be ready so I had a backup plan of shopping at Suria while being whisked up the elevator to the sky lobby.

​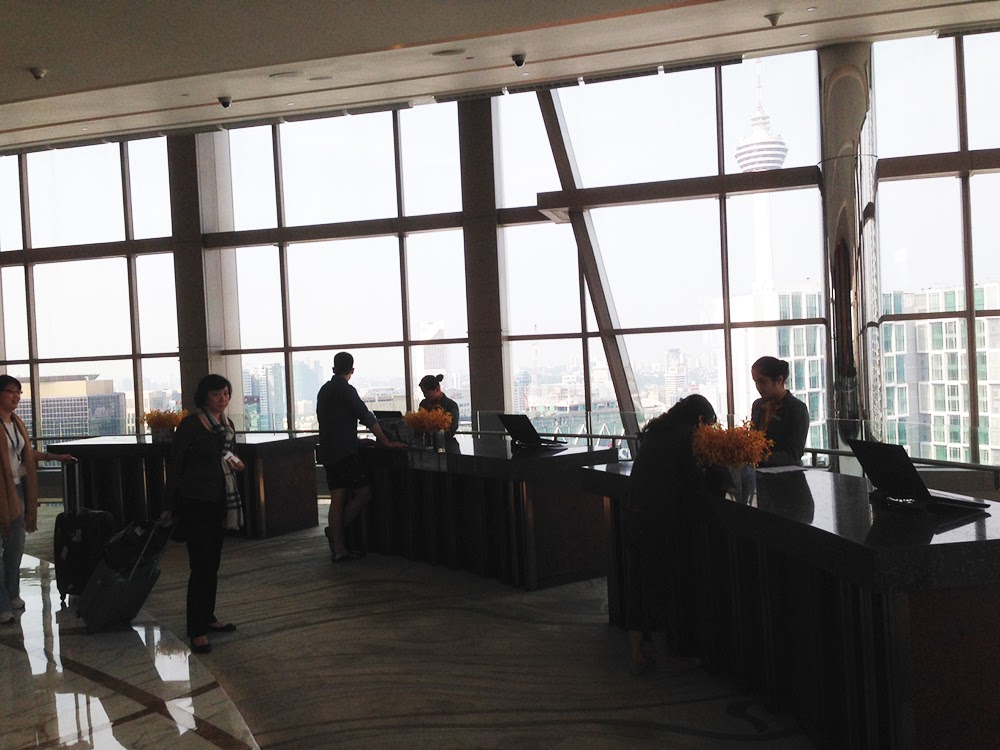 The sky lobby in its glory.




One of the lovely features of the hotel is the beautiful lobby located on level 39th floor with breathtaking views of the Petrona's towers and KL tower. We approached one of the desks manned by Melissa as she welcomed us and commenced check in procedures where she advised our suite was ready but it would take approximately one hour for housekeeping to arrange the suite . I lost count of how many times Melissa apologised and told her it was no problem's at all and we had plans to go shopping and have brunch.


After making a phone call and furiously banging away at her keyboard, Melissa's supervisor steps in and takes over her position and ferociously types away as Melissa escorts us towards the lifts to take us down to the grand club in order to freshen up and grab a bite to eat.

​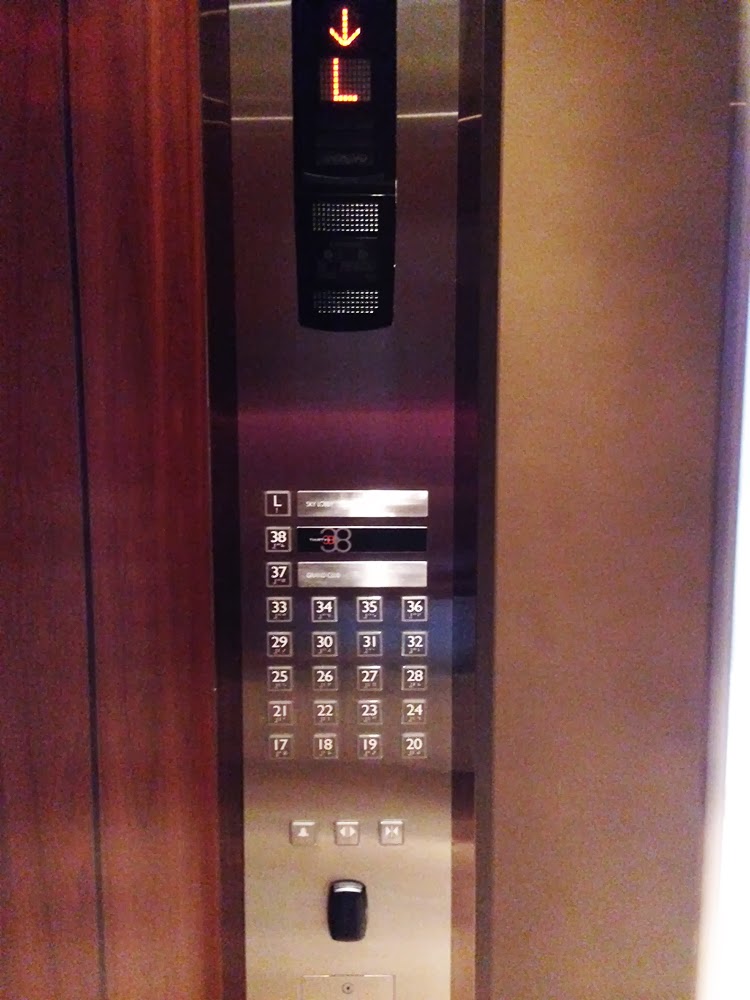 Going back down towards the lounge.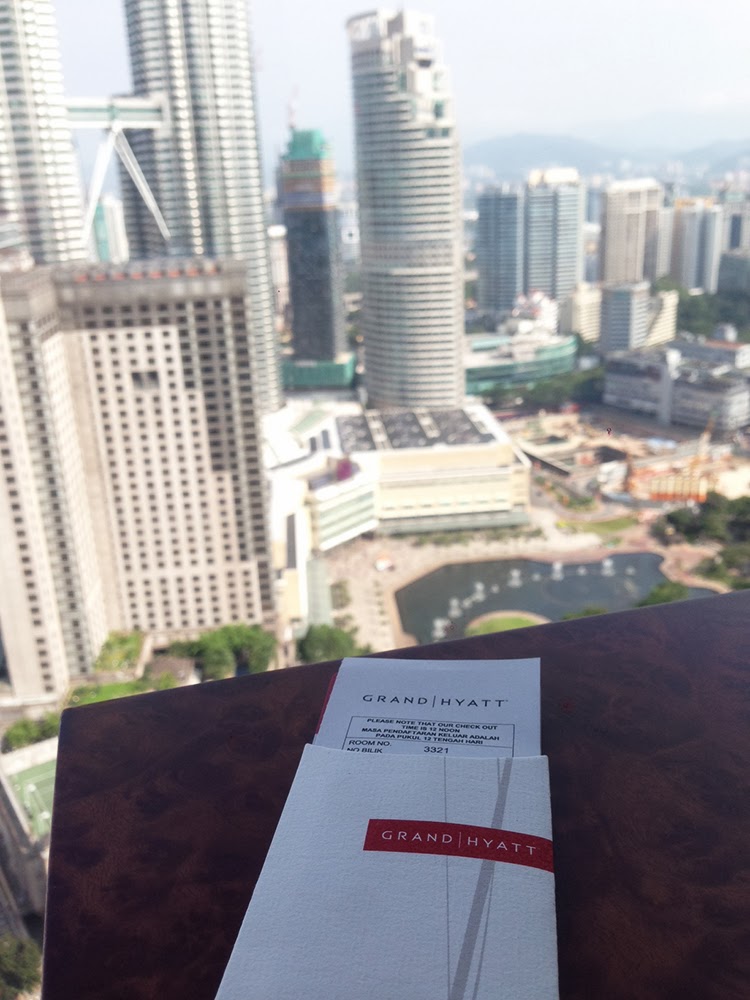 We decided to grab a table by the windows and watch the city landscape as Melissa disappears and arranges our room.



After taking a sip of my lemonade, Melissa hurries back towards us and informs us that she has arranged for our room to be located on level 33 although apologises again that we would have views of the city which was perfectly fine for me. Melissa offers to escort us towards our room and explains that each floor has 4 corner suites that feature ceiling to floor views of the city as well as a very large lounge room and very luxurious bathtub fit for a king.​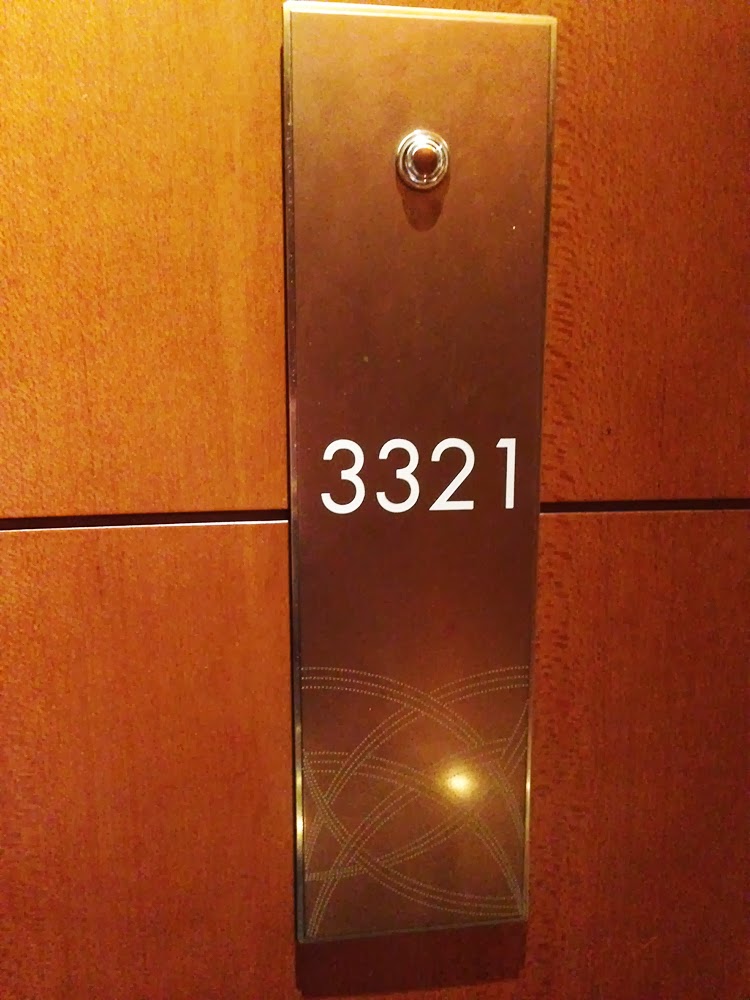 The grand suite.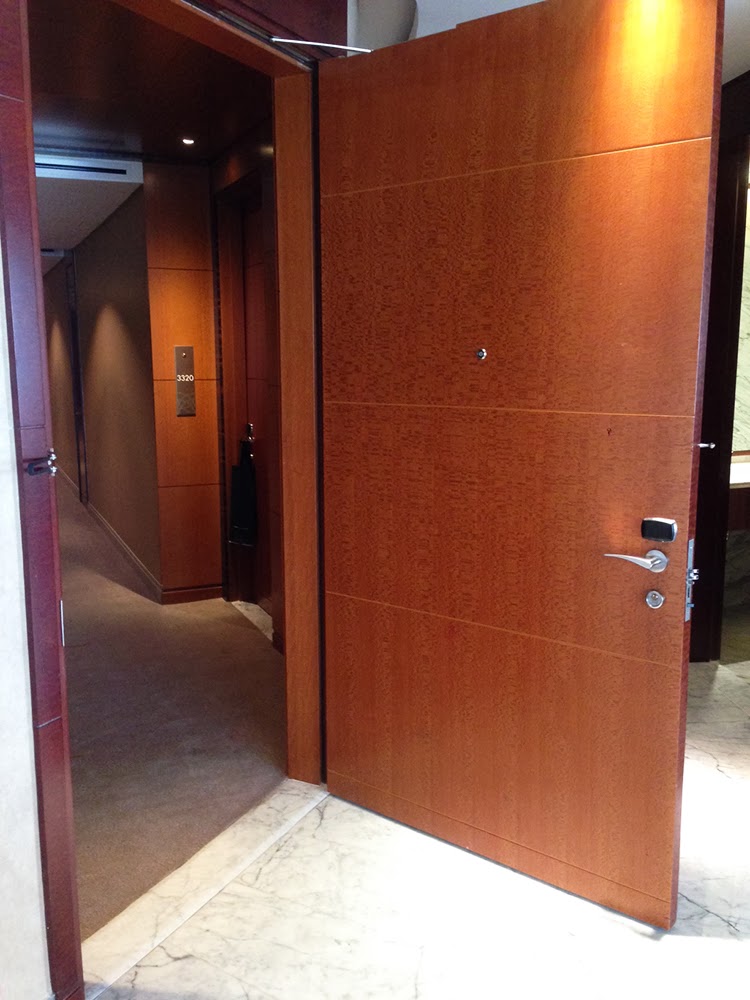 Massive door.
​