Now that the family business has long gone and everyone jetted back to the routines - well except for the honeymooners now ensconced in their five star resort on The Palm Dubai, we have trained it from Manchester to London Town.
The newlyweds Emirate chauffeur collected them on time in Heswall up a rocky road to their parents house and they were well entrenched in the um, swanky? EK lounge or whomever Services EK flights. They are not into that scene like us AFF'ers but do know a good buffet when they see one. And champagne at 7am.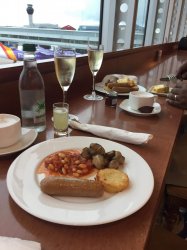 Meanwhile we drove the rental car back to Manchester airport then dropped off other son to the Terminal for his EK flight then off to the trains. A request to move to an earlier train wasn't allowed. So big coffee and a wait. No sparkling for us!
Train left on time and we took up a bit of room with luggage but train wasn't crowded. Connecting train from Crewes to London was cancelled and we lost our reserved seats and next one was full. Luggage racks full so we had to use seats for the luggage. We weren't challenged but a tad annoying to see 1 passenger in each of the four table seats that would have been perfect for us.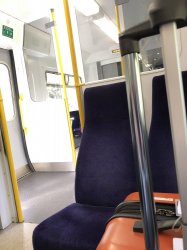 Meanwhile the kidlets were fine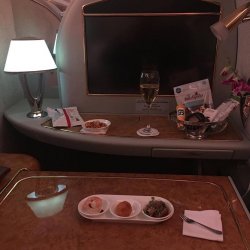 Train pulled into Euston and we walked the 15 minutes or so to our Hotel The Montague on the Gardens, right next to Russell Square and the British Museum. We stayed with our then 2 year old in The President right near by. 30 years later we return. On the earlier trip we had flown Adl-Sin-Muscat?-LHR on the one go and we were exhausted and tried desperately not to fall asleep in the Square until we could get into our room. A 2 year old on probably what was a 35 hour trip in Y is exhausting.
This trip we aren't jet lagged and we have two full days and 3 nights here.
The plan today is Harrods, obligatory walk to The Palace and gardens, British Museum and buy a suitcase for the broken one.
Tomorrow we've booked a Tour of Lords!