Those old "carnet" paper books of 10 tickets for the Paris metro are being phased out, so time to add a new smart card to my collection—Navigo Easy—destined to join the Oysters, Opals and others in that shoebox full of random travel stuff back home.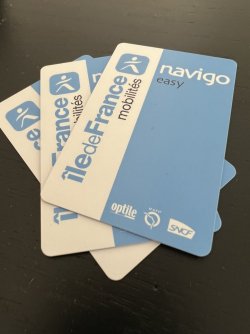 €2 for the card, but if you load a carnet onto it, it's only €14.90, instead of €16.90 for the paper ones, so the card is effectively free.
8yo travels for half price and 3yo travels for free, although exactly how this is achieved wasn't entirely clear. In London there's wide gates for luggage and prams on the tube. The Paris metro just has thin turnstiles with a tall door on the other side. And there's very rarely anyone manning the gates to help you through.
I asked about this when buying the tickets: just go through together, basically, was the answer. It's a bit of a tight squeeze but just about doable. We've only had one issue, at the Funicular at Monmatre today: 3yo somehow got through the turnstile too quickly, leaving my wife stuck on the wrong side. You can't scan again, so she had to vault over. No one batted an eyelid.
Last edited: