Joined

Jun 4, 2009
Posts

1,602
Has anyone here paid to renew their Qantas Club membership while they were already Gold - and did it create any havoc with your membership or status?
As a quick bit of background - I was a QC member on a four-year membership, but qualified for Gold about half way through that, so still have about two years of QC paused in the background which will come into play whenever I eventually drop back to Silver.
Currently, the website is allowing me to renew for two years at $660 (which is only $330/year, a very good price) and with 100 status credits on offer too.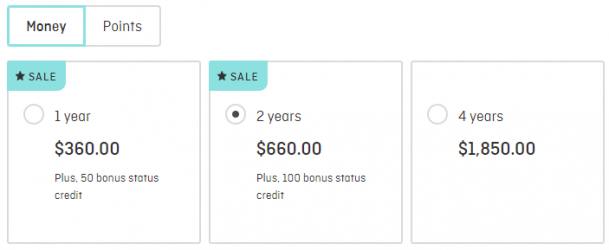 Am strongly considering paying for a renewal at that price even though the time period won't begin for at least several years (as it's rare to be that cheap), but would feel more comfortable about it if others had some experiences to share in this regard!